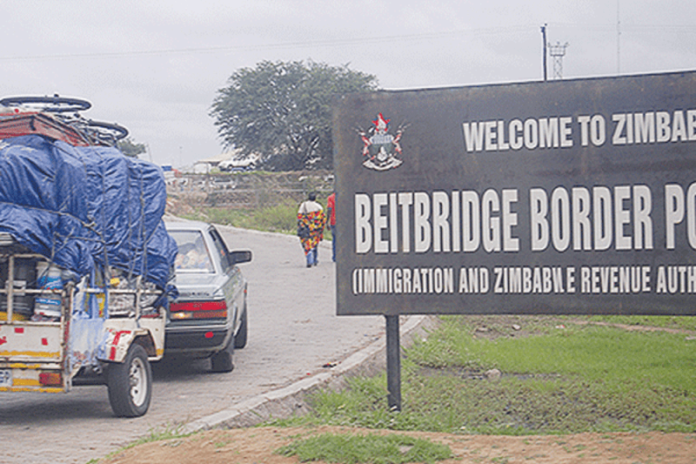 A group of African banks has signed a US$194mn senior debt facility to rehabilitate the Beitbridge border post, a crossing that connects Zimbabwe and South Africa.
Rand Merchant Bank (RMB) acted as co-ordinating bank and sponsors' advisor and, along with Absa, Nedbank and Standard Bank, was a mandated lead arranger (MLA).
The African Export-Import Bank (Afreximbank) and the Emerging Africa infrastructure Fund (EAIF) were senior lenders, with the latter also acting as a mezzanine lender.
The senior debt facility makes up the majority of the US$297mn project cost; the outstanding balance was obtained via a mezzanine debt of US$21mn and through equity.
The Export Credit Insurance Corporation (ECIC), the South African export credit agency (ECA), acted as a commercial and political risk insurer for the senior debt facility and, alongside Afreximbank, was a political risk provider for a portion of the shareholders' equity and loan investments.
By structuring ECA-backed tranches, the banks were able to deliver competitive financing terms through longer tenors and lower interest rates, according to a statement from RMB.
The tenor of the senior debt facility is 11 years, while the tenor for the mezzanine debt is one year longer.
The proceeds will be used by Zimborders, a border facilities provider, to finance and lead the rehabilitation of the border post on a public-private partnership basis.
Beitbridge border post is known for its ageing infrastructure that is unable to support the volume of crossings made each day, resulting in severe delays.
"Long lines of trucks queuing for kilometres are a common sight. Some drivers have reported that it can take up to between 2-5 days to cross the border, costing them and the companies they work for significant amounts of money," reads the note from RMB. "These delays hamper trade activities and have significant financial consequences, as goods do not flow."
It adds that Beitbridge border post is a "central artery" to trade in Sub-Saharan Africa. "It's not only the gateway to Zimbabwe but also to Zambia, Malawi and the DRC [Democratic Republic of the Congo]."
With upgraded infrastructure, the region's exporters can expect to benefit from reduced waiting times because of increased capacity at the border post.
As well as creating local jobs, the project will also "extend to the upgrade of the local trading stores, construction of staff housing, water pipelines, sewage treatment plants and electrical supply lines", says RMB.
Improving regional infrastructure is a key element of the African Continental Free Trade Area (AfCFTA), Africa's new single market that went into effect earlier this month. By boosting trade routes, intra-regional transport costs and time spent in transit would be reduced, making the flow of goods from one African country to another more seamless. – GTReview