Staff Writer
Youths, sports personalities and artistes across the country have hailed President Emmerson Mnangagwa for appointing Tinoda Machakaire as the new deputy minister of Youth, Arts and Recreation.
Machakaire who is a member of the Zanu PF Youth League  prides himself as being one of the most hard working MPs in the country.
Sungura musician Peter Moyo said he has worked with the MP before and he is confident that he would represent musicians' interest well in government.
"I have worked with him before and he is one person who makes sure contracts are followed. I believe he is one person who will represent us well in government," he said.
Alick Macheso's publicist Tich Makahamadze said they have been working with the deputy minister for a while and they believe he can represent them well in government.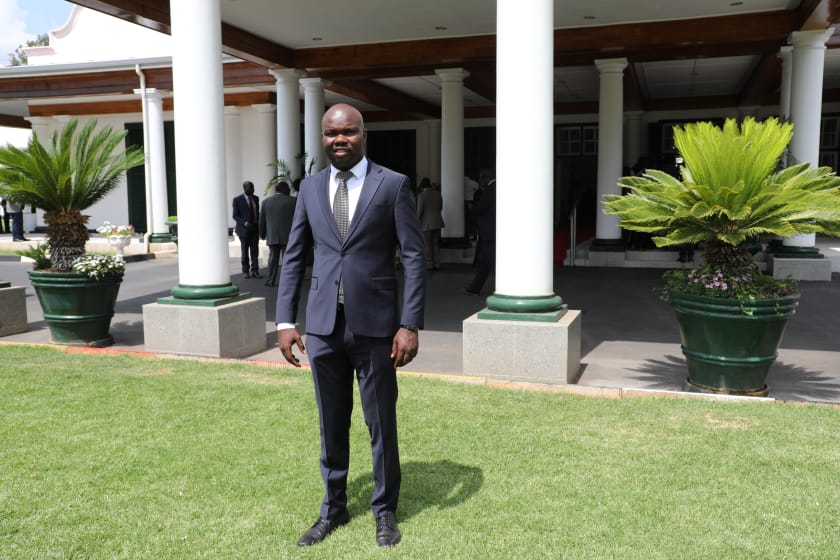 "He is one person who respects musicians and his appointment means a lot to us as musicians. We are happy that he is a man who understands the plight of musicians. He has also worked with different musicians hence his understanding of the problems we face in the industry," Makamadze said.
Gospel singer Blessing Shumba said already Machakaire had been doing a lot for musicians especially in Mutare.
"I have worked with several people across the country but he is one man who prioritizes   Mutare musicians. He does not consider whether or not you have a hit song  but he considers you as an artist who has a band to feed and also a family to fend for. I am confident that he will make a huge difference in the industry," he said.
Independent candidate Temba Mliswa said though he had mixed feelings over the cabinet reshuffle and new appointments to key ministry portfolios,  he was confident that Machakaire would do well in driving the youth agenda.
"I note the Cabinet reshuffle with mixed feelings…congratulations to Hon Marian Chombo! She works hard as well as do Hon M Ndlovu, Hon Mavima and Hon Garwe who is well placed as an engineer. Hon Machakaire will do well in Youth, good move, he will drive the youth agenda," he said.
The newly appointed deputy minister has been doing several sporting activities in his constituency and has brought footballers from across the divide as part of his talent development scheme.
In 2018 he brought Benjan Mwaruwaru and Harlington Shereni to Goto Primary school as part of his constituency talent development.
Mwaruwaru hailed Machakaire for his love and passion of pursuing the development of sportsmanship in his constituency.
"He has done well in developing talent here in Hwedza. We are here because he asked us to come and see the young stars playing. It is great motivation for the young stars," he said.
Recently Machakaire called on youth organisations to his constituency for development work, a move that was hailed by local chiefs.