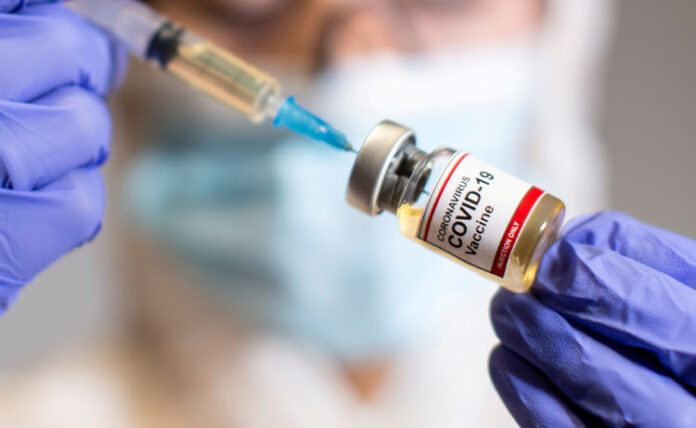 Nyasha Kunyiswa
Zimbabwe is today expected to receive at least one million doses of the Chinese-made Sinopharm COVID-19 vaccines bought by government to fight the spread of the deadly virus, a senior official has revealed.
Government spokesperson Nick Mangwana revealed the latest development in a Twitter post Tuesday morning.
The vaccines are expected to complement the more than 400 000 inoculants donated to Zimbabwe by China, Russia and India recently.
"The flight with the 1 056 000 doses of Sinovac vaccines purchased by government is arriving this afternoon," Mangwana said.
Mangwana is the Ministry of Information, Publicity and Broadcasting Services secretary. onde posso comprar ivermectina mais barato
The arrival of the vaccines follows shortly after the arrival of the first batch of 35 000 doses of India's first indigenous COVID-19 vaccine in Harare on Monday.
The Indian vaccines were the first tranche of the 75 000 doses of Covaxin donated by the Indian government.
Zimbabwe last week launched the second phase of the vaccination programme. is ivermectin the same as soolantra
Covaxin, like the Chinese Sinopharm and Sinovac vaccines already in use in Zimbabwe, is an inactive vaccine using killed Covid viruses along with a trace of a chemical to stimulate the immune reaction. These contrast with the live vaccines that use engineered RNA.
The dead vaccines are regarded as the safest as no living matter or poison is injected, and having the complete virus coat, although without the virus, means that the immune reaction is far more likely to be able to deal with variants.
Zimbabwe is targeting to immunise at least 60 percent of the population (10 million people) to achieve herd immunity and is relying on vaccines from a number of countries and companies. ivermectina tabletas plm
Government has also announced that Phase Three of the vaccination programme would be rolled out later to include the rest of the eligible population.