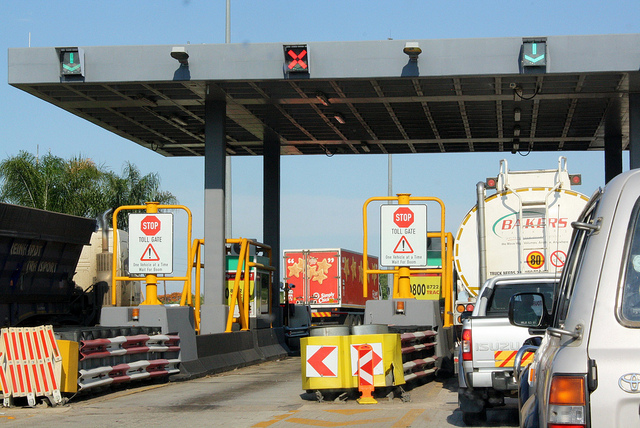 Talkmore Gandiwa
The Zimbabwe National Road Administration [ZINARA] says it is implementing strict measures to curb tollgate leakages and has established spot checks and increased audits on every tollgate.
In an interview, ZINARA spokesperson Tendai Mugabe said the company has taken necessary steps in enforcing strict security at the tollgates.
"We accept it's a challenge but we have put measures to curb it; from infrastructure development of tollgates, changing staff structures at tollgates" Mugabe said.
Adding on, Mugabe also said the company now has dedicated supervisors at the tollgates, with each tollgate having specific targets and constantly followed.
"Spot checks through loss control and audit have been increased," Mugabe has said.
Following the banning  of private transport operators from carrying passengers by the government, ZINARA confirmed that the country has been experiencing loss due to motorists sneaking out through toll gates without paying, taking advantage of other cars.
Mugabe could, however, not reveal how much loss the company incurred due to private taxis sneaking through boom gates without paying.
A local daily newspaper recently revealed that the toll leakages are happening in the presence of law enforcers and none of the motorists have appeared before the courts.
"The illicit practice, which is mostly pronounced at Dema toll gate along the Chitungwiza –Marondera road in Seke, is being done in full view of police officers.
Zimbabwe Republic Police  Spokesperson, Assistant Commissioner Paul Nyathi recently said the police will engage the relevant police station in a bid to know why there are no reports of  such illegal acts.
Nyathi promised to investigate the matter and to take immediate action towards the fraudulent motorists who are practicing this elicit act.
With the government relaxing covid-19 restrictions from level 4 to level 2 and  allowing  intercity travel, illegal transporters have been passing through these check points without any hustles.