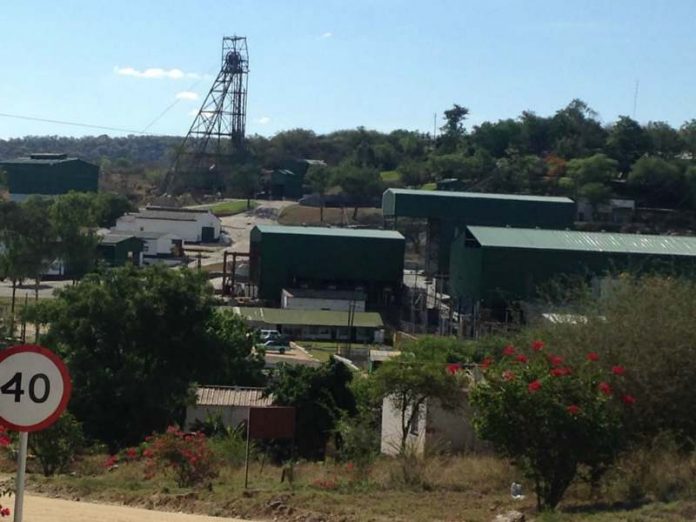 HARARE – Caledonia Mining says that its immediate strategic focus is to complete Central Shaft project at Blanket Mine, which is expected to increase production, reduce operating costs and increase the flexibility to undertake further exploration and development. This comes as the group has released a gold production guidance of 61 000-67 000 ounces for 2021, which is an increase from the record 57 899 ounces produced in 2020 with production expected to begin to ramp up to about 80 000 ounces in 2022.
According to the group's results for the year ended December 31, 2020, the central shaft project will safeguard and enhance Blanket's long term future while exploration activities at Glen Hume and Connemara North in Gweru Mining district will commence as part of efforts to move to a mid-tier, multi-asset gold producer.
Caledonia is also exploring further investment opportunities in the gold and precious metal sector in Zimbabwe and in other jurisdictions.
In the period to December, revenue increased nearly 32% to US$100 mln from US$75.82 mln in 2019 on record production and higher gold prices and shows a 46.20% increase from 2018. Gross profit rose to USmln, from USmln in 2019 and EBITDA increased to US. why do humanes take ivermectin 3mln from US$29.9mln in 2019.
Gold production climbed to 57,899 ounces, from 55,182 ounces the previous year, on record annual production from Blanket Mine. The group hopes to increase production levels to 80,000 as well as bring costs down, and increase cash generation.
Central Shaft commissioning is anticipated in the first quarter of 2021 after which production is expected to begin to ramp up to about 80,000 ounces in 2022, in line with its previously announced target.
"Operationally, the last 12 months have been transformational for the business," said chief executive Steve Curtis. "Central Shaft has been a five-year project costing approximately US$67 million, all funded through internal cash flow and I am delighted that equipping was completed in the period and commissioning is on track to be completed in the first quarter of 2021."
On-mine costs were at US$744 per ounce (2019: US$651 per ounce) while the all in sustaining cost1 excluding the effect of the export credit incentive and its successor scheme) was at US$946 per ounce (2019: US$820 per ounce).
Adjusted earnings per share were at US204 cents (2019: US145 cents). ivermectin injectable dosing Net cash from operating activities was at US. جدول مباريات كأس العالم للأندية 2024 9 million (2019: $18.1 million). "We increased the dividend for the fourth time at the start of January to 11 cents a share. This is a 60% cumulative increase from the level of 6.875 cents since October 2019, creating genuine value and returns for our shareholders," he said.
The total dividend in 2020 was 33. oral ivermectin for guinea pigs مسابقات اون لاين 5 US cents per share, up 22% from 2019.
"Despite our operational success, 2020 has been a complicated year globally with the COVID-19 pandemic wreaking havoc throughout the world and disrupting many people's lives and livelihoods," Curtis said. 888 casino uae
It's the exploration in Gweru that is certainly exciting for the group in the long term. The group entered nto option agreements on two properties, Glen Hume and Connemara North, in the Gweru mining district in the Zimbabwe Midlands for the right to explore each property for periods of 15 and 18 months respectively. At Connemara preliminary development has taken place such as surface trenching, adits, shafts, drill holes, geophysics, geochemistry, or geological mapping. Enough data has been gathered to estimate grade and tonnage.