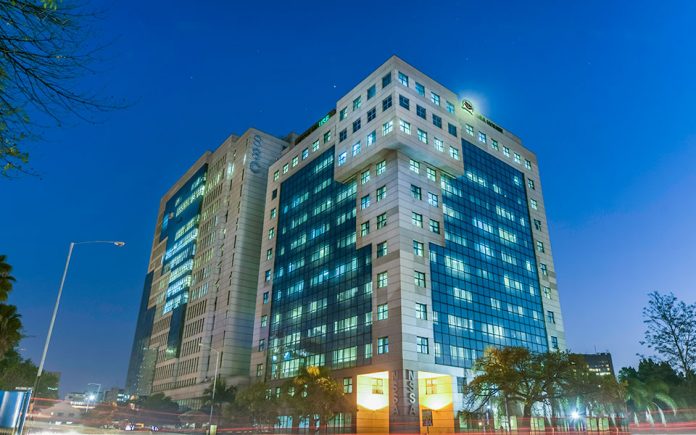 Rodwell Dziwanyika
The National Social Security Authority has upped the fight against the COVID-19 pandemic through the crafting of comprehensive social security and protection mechanisms against the devastating effects of the novel coronavirus on employees and organisations.
NSSA spokesperson Tendai Mutseyekwa revealed this after a virtual press conference which also featured Insurance and Pensions Commission commissioner Grace Muradzikwa and Zimbabwe Nurses Association president Enock Dongo on the impact of the COVID-19 pandemic on the sector.
He said the programme would include comprehensive training of nurses and other employees on occupational health and safety in the context of the novel Coronavirus. como tomar ivermectina 2 comprimidos de uma vez
The programme, to be jointly conducted with officials from the Public Service, Labour and Social Welfare ministry, would also see the inspection of company premises to see whether they are complying with COVID-19 guidelines as set by the Ministry of Health and Child Care.
"We also provide training for occupational health nurses and safety and health professionals, as well raising awareness on issues to do with health and safety at work through various media channels," Mutseyekwa said.
He said occupational health and safety remains a priority in NSSA's endeavour to cover the inevitable.
"As an entity responsible for social security and occupational safety and health, we have put in place measures to prevent the spread of the coronavirus by making most of our services available online and reducing the number of employees coming to work at any given time
"We have also designed a health monitoring questionnaire that employees fill each time they come to work. We have set up a COVID-19 response team comprising of nurses and doctors to check on our staff by testing those showing symptoms as well as following up on those infected to ensure that they receive proper treatment and eventually be able to return to work fit," he said.
Dongo said social security protection mechanisms in the face of pandemics should be holistic, comprehensive and goal-oriented. ivermectina dosis para perros adultos
He implored medical aid insurance companies to enhance their response to organisational health safety against COVID-19 by appreciating loss of incomes to employees and organisations.
"Medical aid societies play a vital role in enhancing public and organisational health. They, therefore, are expected to be innovative enough to prepare on how to fight pandemics.
"The monthly premiums from policy holders naturally increase, with those of individual policy holders sometimes doubling up. This further strains them that individual has been contributing so much over a course of time," he said.
Muradzikwa confirmed that the sector had been negatively impacted by the COVID-19 pandemic. en cuanto tiempo hace efecto quanox
"The circumstances have impacted on the ability of organisations to effectively manage social security and protection of employees from work related risks.
"Reduced disposable income owing to company closures, retrenchments and lack of formal employment opportunities have seen organisations accumulating of $887 million in premium arrears," she said.
The COVID-19 pandemic has killed more than 1.9m people after infecting more 30 million others while Zimbabwe has recorded just above 8 000 cases with 203 deaths as of October 12 this year.