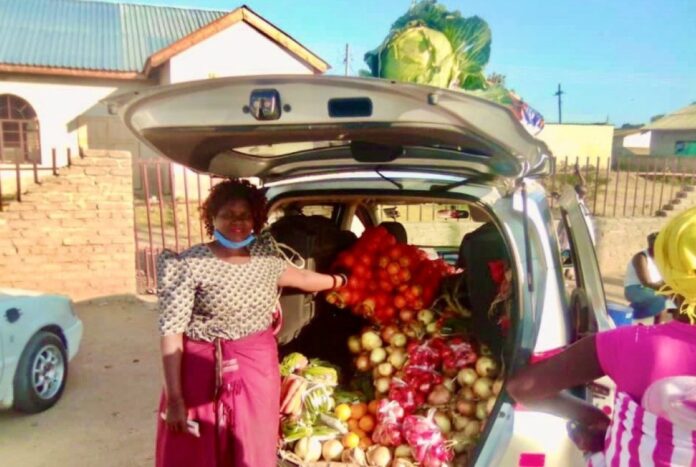 Sydney Kawadza
Zimbabwe risks remaining a closed economy to Africa despite benefits promised under the African Continental Free Trade Area amid reports that tariff orders identifying 90 percent of the tariff lines to be liberalized are yet to be submitted to the AfCFTA secretariat as stipulated in the trade agreement.
Trading activities under the trade pact started on January 1 but Zimbabwe is yet to submit the Tariff Order – the schedule of tariff concessions – to the AfCFTA secretariat.
A Foreign Affairs and International Trade official, Mrs Beatrice Mtetwa recently revealed that Zimbabwe's first tranche of liberalisation will only commence after the gazetting of the country's Tariff Offer.
"The tariff offer will show the preferential tariffs per year to be applied on imports coming from the African continent, with the aim of eventually eliminating the tariffs.
"The tariff phase down (tariff elimination) on 97 percent of the Tariff Handbook should be complete by 2030. This means that 97 percent of imports from the African continent will be duty free in 2030."
She said Zimbabwe has ensured that all strategic products, which are about three percent of tradable products, are scheduled for liberalisation.
However, Zimbabwe is also facing a glut of challenges that could hinder full participation under the AfCFTA.
These include competitiveness of local products for export, non-tariff barriers, infrastructure and the general macro-economic and risks weakening its industrial base policy, institutional, governance and trade facilitation.
United Nations Economic Commission for Africa director in charge of the Regional Integration and Trade Division, Dr Stephen Karingi recently noted that Zimbabwe had the potential to lead the full implementation of the Agreement if it resolves some of these economic challenges.
"Zimbabwe is in a good position but intermediate input is needed in the improvement and fixing of the macro-economic situation in the country.  The country will have a much more huge impact on the AfCFTA by opening up its economy.
"However, this also has its effect on a variety of other aspects such as tax collection leading to revenue loss to the government. But this revenue loss which could be of concern to the authorities could be the ability and need to re-invest the gains from trade facilitation for better technology in the industries."
The World Bank has indicated that Zimbabwe and Côte d'Ivoire – where trade costs are among the continent's highest – would see the biggest gains of the AfCFTA, with each increasing income by 14 percent.
UNECA Coordinator of the African Trade Policy Centre David Luke acknowledged efforts by Zimbabwe to participate in the AfCFTA but said the country needed to submit its tariff orders.
Zimbabwe signed and ratified the Agreement establishing the AfCFTA, affirming its commitment to deepening integration and trade within Africa.
The country has also developed and validated the AfCFTA National Strategy where government and other stakeholders were engaged through its development.
It is also currently reviving the Industry, Trade, and Economic Relations Committee (ITERC), which will also sit as the AfCFTA National Committee.
"The country should also submit its initial offers of trade in services to engage in the negotiations. Moreover, the Zimbabwean authorities should ensure through the AfCFTA National Committee the implementation of priority actions identified on the AfCFTA National Strategy (as priority value chains development to support economic diversification and maximise trade potential)."
Luke said it was essential for Zimbabwe to strengthen the coordination between the government and the private sector on AfCFTA issues.
"Strong private sector representation through business associations is critical to advance the sector-specific needs of women- and youth-led enterprises, MSMEs, and large businesses.
"Zimbabwean authorities should encourage Interventions that support young Africans, women, and Small and Medium Enterprises and integrate informal cross border traders into the formal economy by implementing the simplified trade regime.
"It is also essential to work closely with civil society and academia as they have varying roles to play to ensure the strategy's successful implementation."
Luke urged authorities to mobilize resources required to finance the implementation of this strategy from government, local financial sector, the private sector itself, and external sources.
"Likewise, it is also crucial to promote communication, advocacy, and outreach about the AfCFTA to all segments of the Zimbabwean society (AfCFTA instruments, issues, and updates). In this regard, translating sensitization materials into all major languages spoken in Zimbabwe would be extremely beneficial," he said.
Meanwhile, efforts to ensure full implementation of the AfCFTA are ongoing with ZimTrade engaging experts to assist local companies prepare to trade under the pact.
However, ZimTrade chief executive Allan Majuru said they were also working with national and international experts to improve production efficiencies of local companies, which in turn will improve on capacities, to counter challenges of competitiveness of Zimbabwean goods.
"There are also some non-tariff barriers that may still need to be removed to improve on ease of doing business. The current challenges experienced in most African countries regarding free movement of persons, particularly businesspersons might also affect implementation of the trade pact.
"It is, however, encouraging that African countries have been making strides in eliminating requirements such as visas."
He said challenges to do with logistics might be faced in integrating trade in Africa.
He, however, said the country could bank on its current strategy running until 2023 which has prioritised African markets, with a major focus on countries in the region such as Zambia, Malawi, Mozambique, Botswana, DRC, and Namibia.
"So, our activities are placing emphasis on developing capacities of local businesses so that they produce competitive value-added products and services. We are also increasing promotional activities at trade exhibitions taking place in African countries and we will be facilitating local companies to participate in both physical and virtual events," he said.
Zimtrade is also providing local companies with relevant information linking them with buyers on African markets while assisting them to register under bilateral and multilateral trade agreements feeding into the aspirations of the pact so that they harness the opportunities presented by AfCFTA.
The Zimbabwe AfCFTA National Implementation Strategy identifies two key fundamental issues that need to be decisively addressed to enable meaningful recovery of competitiveness in Zimbabwe.
These include the containment of excessive government expenditures to tame the unsustainable budget deficit and its attendant adverse impacts.
Government is also spearheading reforms aimed at promoting the ease of doing business by addressing regulatory bottlenecks and streamlining bureaucratic processes.
It has created a one stop investment services centre under the Zimbabwe Investment and Development Agency (ZIDA) while setting up a Trade Remedies Unit at the Competition and Tariff Commission (CTC) to deal with unfair trade practices in international trade.
A total of 54 African countries have signed the AfCFTA agreement while 34 countries have deposited their instruments of ratification.
The AfCFTA could boost regional income by seven percent or $450bn, speed up wage growth for women, and lift 30 million people out of extreme poverty by 2035.