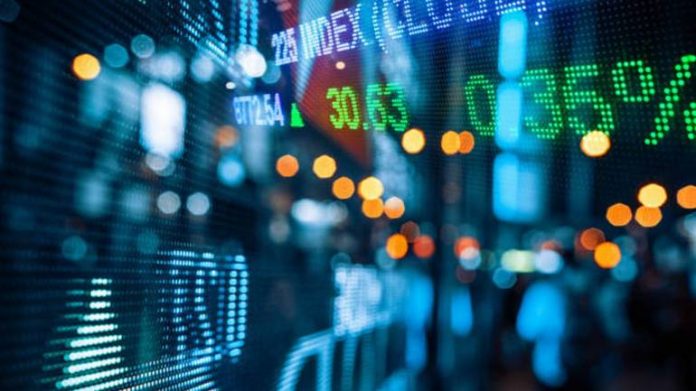 HARARE – Strong turnover from Econet and Old Mutual saw ZSE transcation value rise past the psychological US$1 million mark at $27.9 million as the mini-bull run continued on Tuesday.
Stocks closed the day higher on across the board gains with the market breadth stuck in positive territory. A total of 27 stocks were traded with 2 trading in the negative and 25 in the positive.
Econet led the turnover contribution at $12.27 million and Old Mutual was at $11.01 million. The two counters accounted for 82.45% of the total turnover for the day. Foreigners were net buyers at $6.26 million against sales of $483 243. Total trade count was at 164.
The ZSE All Share Index gained 4.35% to 264.60. The Top 10 Index gained 5.10% to 234.31 after positive trades in Padenga, Old Mutual and Econet.
The Small Cap Index rose 5.25% to 768.37. Penny stock Zimpapers led the risers gaining 19.92% to 28.30c. Brick maker, Willdale recovered 19.82% to 5.44c.
Medium Cap was up 2.61% to 325.52 with FBC and Meikles gaining 18.96% and 17.74% to settle at 80.00c and 364.99c respectively.
However, Dawn, with a trade count of 1, was 19.79% lower to 7.50c.
The Minings Index eased 0.83% to 344.30.
For the sub-indices Dawn Properties pulled down the Real Estate index as it closed -5.66% to 328.26 points. Zimpapers and Dairibord pulled the Consumer Discretionary index in the positive with a +10.13% rise to close the day with 482.27 points. Econet gave the ICT index a positive close as it gained +4.94% to end the day at 500.73 points.
| | | | | |
| --- | --- | --- | --- | --- |
| INDEX |   | VALUE |   | CHANGE |
| ZSE Financials Index | | 460.54 | |   +3.88%▲ |
| ZSE Consumer Discretionary Index | | 482.27 | | +10.13%▲ |
| ZSE Consumers Staples Index | | 260.21 | |   +3.81%▲ |
| ZSE Industrials Index (New) | | 473.81 | |   +0.00%▲ |
| ZSE ICT Index | | 500.73 | |   +4.94%▲ |
| ZSE Materials Index | | 295.54 | |   +2.50%▲ |
| ZSE Real Estate Index | | 328.26 | |    -5.66%▼ |