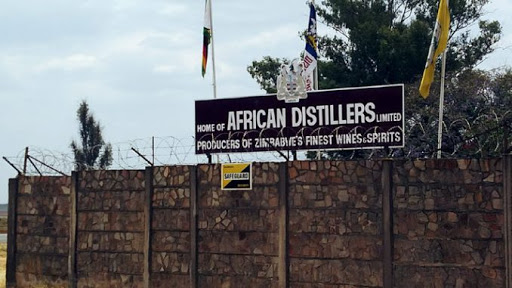 HARARE – African Distillers Limited (Afdis) has increased revenue for the first quarter by 228% due to steady demand for the company's products which resulted in higher volumes.
In a trading update for the first quarter ended 30 June, Afdis Company Secretary, Lydiah Mutamuko said the company recorded volume growth of 56% for the quarter over the same period last year owing to improved access to the market.
Mutamuko said spirits volume grew by 17% over prior year benefiting from the good performance of brown spirits.
"Widespread market acceptance of the newly introduced Gold Blend Number 9 contributed to this growth".
However, the company continued to witness the influx of cheap and illicit spirits in small packs from several producers in the market.
Volumes of Wines increased to 113% while Ready to Drink (RTD) volumes increased to 116% as availability improved during this period following a decline in wine sales by 22% mainly affected by reduced activity in the restaurant and hotel channel during the performance for the period ended December 31 2020.
Mutamuko said the trading environment for the quarter under review was stable owing to a good agricultural season and the partial easing of COVID-19 lockdown restrictions which improved sales and general business operating conditions.
The anticipated good agricultural season is expected to benefit the economy by increasing disposable incomes and improved food supplies resulting in net savings on the food import bill.
The availability of foreign currency generated from trading enabled the company to meet its current obligations.
In March 2021 a relatively stable foreign exchange market encouraged a total volumes growth of 39%. The group's performance for the period ended December 31 2020 showed that the growth of volume was attributable to stable exchange rates and improved foreign currency supplies. from both the auction system and relaxed foreign currency regulations
Last year, the Reserve Bank of Zimbabwe (RBZ) introduced a foreign exchange auction system which has been welcomed by some companies for eradicating exchange rate distortions while improving the operating environment for companies.
The introduction of the auction system for foreign currency has brought stability to the exchange rate as it was a necessary a way to providing leadership and direction to the market, while improving the process of price discovery and giving value to our domestic currency.