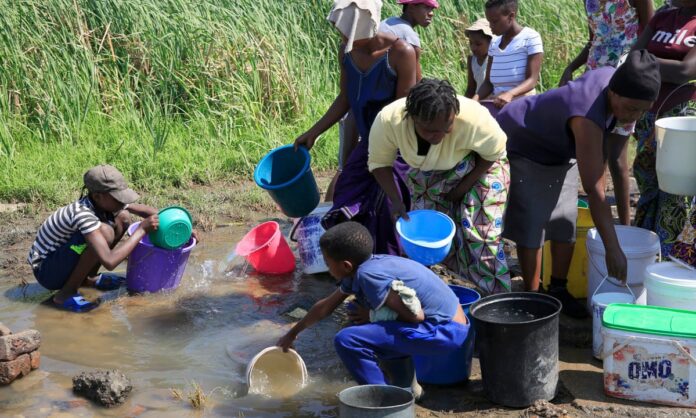 Nhau Mangirazi
Harare Residents Trust director Precious Shumba has challenged Civil Society Organizations to educate general public on the impact of failure to access information for accountability, transparency for social and economic development.
He said failure to help would lead to the deterioration of social service delivery because of the unavailability of accountability at public offices.
Shumba said it was imperative for CSOs to empower communities as few of them understand why the Auditor-General annual report helps on accountability and transparency issues by public entities including rural and urban councils including municipalities.
"The public interest in the Auditor General's annual report is muted. It must enhance transparency and accountability to promote development.
"There has not been much focus on the findings of the audit report by the media, parliamentary committees so that the communities are abreast with reality on how public funds are being used and abused. Everything of public interest must be on the open and it must be treated as such," Shumba said. achats viagra
Shumba said the recently enacted Freedom of Information Act may enhance transparency and accountability at councils.
The Act repeals the Access to Information and Protection of Privacy Act (AIPPA).
"The act must be used effectively but CSOs must step up and educate communities for their betterment," he said.
Shumba said some CSOs are still yet to educate communities on the auditor general report while few have taken up the task.
"On our part as civil society organizations we have widely shared the report with residents but these things are not understood by the people.
"We still need to educate them on social justice issues that include right to shelter, water, food, education among other basic rights."
He said the right to information was for the public good hence calls for other CSOs to help out for communities to demand transparency from public entities officials.
Tag a Life International (TaLI), a non-governmental organization promoting gender equity and equality launched My Freedom of Information campaign to help communities understand the importance of the new law. spin palace casino
Tag a Life director Nyaradzo Mashayamombe concurred that citizens must understand how they are being governed through rules, policies and resources.
"Access to information helps us all us to know better about our rights and our responsibilities to give our input and participation. We need to hold institutions accountable on how they govern our resources," she said.
Mashayamombe said the campaign is targeting those living with disabilities, the elderly, as they usually miss out to access information that matters.
"Some of those in marginalized communities hardly enjoy their rights. The Freedom of Information Act may help out the community to know latest developments that affect them.
"Women and girls must know about their rights. They must have access to know how much is allocated to them in the national budget and how to access the public funds that empowers them," she said. لوس أنجلوس جلاكسي
According to Section 5 (11) of the Act every public entity, public commercial entity or holder of a statutory office shall have a written information disclosure policy through which it discloses information in the interests of public accountability or that is required for the exercise or protection of a right.
The Act also enables citizens to approach both private and public bodies which include churches, non-governmental organizations (NGOs) and government institutions, to request for information that is essential for them to make well-informed decisions. عدد ورق الكوتشينة