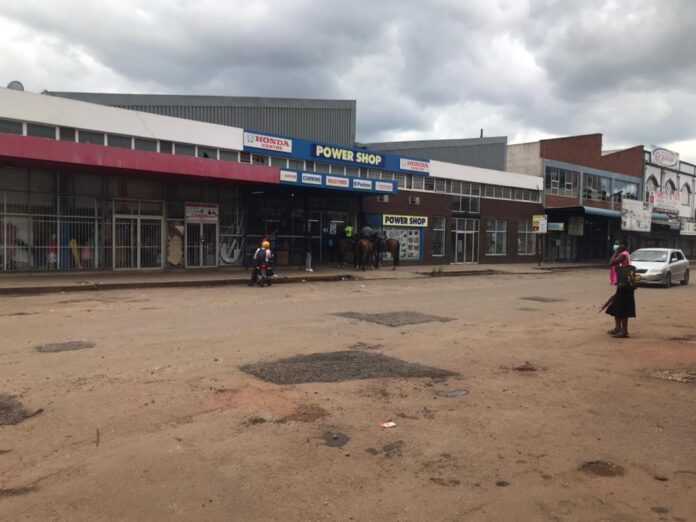 Reason Razao
The ZRP has intensified patrols around the Harare's Central Business District conducting spot checks for permits of movement among motorists, pedestrians and businesses operating as authorities continue to tighten National Lockdown regulations.
In the early hours of Friday, police details were visible manning most roadblocks, requesting exemption letters from motorists and turning away non-essential workers.
Police have 7 082 people for violating movement restrictions in the past week while 347 076 individuals have been detained for flouting lockdown regulations as at 20 January, 2021.
According to Information, Publicity and Broadcasting Services acting minister Jenfan Muswere, 11 171 people were arrested for wilfully disregarding the proper wearing of face masks in the past week.
At 119 557 people have been arrested for failing to properly wear face masks since the onset of the national lockdown.
In a memo addressed to Officers Commanding Police Districts, the Officer Commanding Police Harare province, Charles Nhete said police had noted that some individuals and businesses were operating in violation of Statutory Instrument (SI) 10 of 2021.
The SI barred all non-essential service providers from operating during the current Level 4 national lockdown.
"Some companies which are not in the category of essential service such as Bata Shoe Company, Bhola Hardware, Furniture and Clothing shops, are caonducting business on the strength of letters issued by the Ministry of Industry, Commerce and International Trade," said read the memo leaked to the media this week.
He urged district commanding officers to discharge their duties in inspecting exemption letters and the essentiality as guided by SI 10 of 2021.
"Companies and businesses not in the category of essential service but operating should close. This is regardless of being in possession of exemption letters.
"The guiding principle is the Statutory Instrument 10 of 2021 which is very clear on which industry or service provider is exempted from National lockdown.
"No vehicles should be allowed to pass a checkpoint if they are not in the category of essential services. Such vehicles should be arrested or made to go back where they will be coming from."
According to the memo, ZRP said funeral gatherings have become one of COVID-19 super-spreaders calling for the strict adherence to the stipulated maximum number of thirty mourners.
Nhete said screening of deserving travellers during curfew times should be intensified, allowing passage only to those providing essential services such as those in the sectors of health including pharmacies, security services, manufacturing, agriculture, mining, energy [ZESA], fuel industry and other related entities.