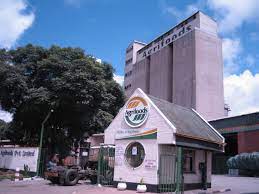 HARARE – An increase in demand particularly bolstered by the good summer and tobacco seasons, saw CFI Holdings report an 88% increase in revenue in the third quarter to June 30, 2021.
Of that revenue, retail operations contributed 94.9% (2020-Q3 – 100%), while
farming operations contributed 5.1% (2020-Q3– 0%).
In a trading update for the period, the group said sales volumes in the key revenue drivers improved by 169% over the previous period mainly buoyed by the agriculture season and the resurgence in construction activities.
In the period, Farm & City reopened its Chipangayi branch in May 2021 and added another branch in Masvingo at the beginning of June 2021. At Glenara Estates, both maize and
table potatoes harvested increased by 42% and 85% respectively.
The group had seen growing demand for Agrifoods' stock-feeds after it exited judicial management in prior year as well as opening of additional retail stores during the period.
In addition, Victoria Foods' legacy foreign and local creditor debts were fully repaid during the period. Having resolved the legacy debt issues, Victoria Foods is expected to shortly exit judicial management once the courts sanction same.
Margins in the period softened to reflect a more stable pricing regime as inflation continues to slow down.  However, the group expects an improved business outturn overall for FY2021, due to the implementation of the more flexible lockdown measures compared to prior year.
The management of consistent raw material supplies for Agrifoods and
Victoria Foods will remain an on-going priority.
Priority will also be given to the development of low cost housing delivery in Harare South in support of Government's Vision 2030 housing plans. "The scourge of land barons will need resolution to make way for progressive and orderly infrastructure deployment and, service delivery to the various settlements."