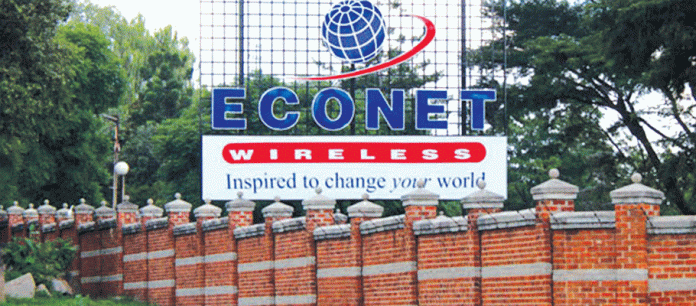 HARARE – Econet Wireless Zimbabwe says more investment into its network is necessary to allow it to meet the rising demand for data. This comes as the group saw a 77% increase in data traffic volumes in the first quarter to May 31, 2021.
Voice traffic grew 25% in the same period.
A simple reason for such massive increase in data demand is because of the ever-increasing devices and connections which are growing faster than the country's population and the push into data driven meetings because of the Covid-19 pandemic.
In a trading update, Econet said while it had been able to accommodate the capacity growth, this had put strain on the network. "To date, investment in network
infrastructure has positioned us to be the digital connectivity partner of choice for remote business operations, humanitarian and social connections. However, more investment in necessary to allow us to meet the increasing needs of our customers."
Econet said it remains committed to providing faster speeds and wider coverage in line with the POTRAZ Covid-19 relief programme through deployment of additional LTE sites as well as accessing additional 3G spectrum.
It reiterated its strategy to become a fully-fledged digital services provider and to that end the group was refining its business model to deliver innovative digital solutions to the needs of its consumers. "Connectivity, gaming, music and digital customer support, are some of the key themes in our digital lifestyle campaign."
The group said it remains committed to sustainable pricing that takes into account the realities of the prevailing economic environment, whilst balancing affordability for the customer and the sustainability of the business. "We continue to work closely with the regulator to periodically review the sector specific cost models."