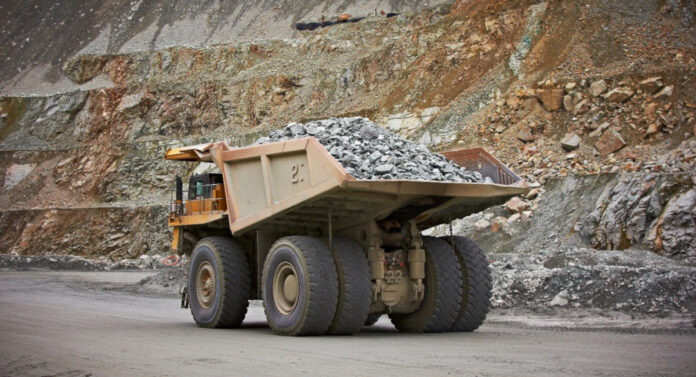 Itai Ndongwe
Government has approved a proposal by Chinese investors to establish a US$2.83 billion battery-metals park that will process metals such as lithium, platinum, and nickel, as part of its latest effort to revive the country's moribund economy.
The company,  Eagle Canyon International Group Holding was founded by  Jun Liu  in 1995, and specializes in the investment and development of energy, minerals, real estate as well as infrastructure projects in China and Southern Africa.
Hong Kong based Eagle International Investment Holdings Ltd. and Pacific Goal Investment Ltd. plan to build a lithium-salt and nickel-sulphate plant, as well as a nickel-chromium alloy smelter, in an integrated industrial park.
The consortium on Friday signed a memorandum of understanding with the Zimbabwean government at State House  to inject more than  USD$2 billion in the country before President Emmerson Mnangagwa.
The president, who was present at the signing ceremony, stated that the mines to Energy Industrial Park will support his government's focus on mineral value addition and beneficiation, as well as the critical role that mineral value chains play in the national industrialization agenda.
The project, which is the first of its kind in Zimbabwe, would be established on a 5 000-hectare piece of land in Mapinga, along the Harare-Chinhoyi Road and will boost the economy through beneficiation of minerals and support the clean energy drive.
"The new Mines to Energy Project will include the construction of two 300MW Power Stations, a Coking Plant, Lithium Salt Plant, Graphite Processing Plant, Nickel Chromium Alloy Smelter as well as a Nickel Sulphate Plant," Mnganagwa said.
He also commended the company for selecting Zimbabwe as an investment destination and demonstrating that Zimbabwe is open for business.
"On behalf of the government and on my own behalf, I welcome Eagle Canyon International Group Limited to Zimbabwe. I applaud you and your partners for choosing Zimbabwe as an investment destination of choice and finding a home in this sacred land of vast opportunities," he added.
Energy Industrial Parks are groups of industries that collaborate to share resources, information, materials, and energy in order to achieve long-term social and economic benefits.
The US$2.83 billion metal park will include two 300-megawatt power plants, each costing $250 million, to provide electricity to the various refineries.
The first is expected to be completed by 2024, with the second following a year later.
Other proposed infrastructure includes a $1 billion nickel-sulphate plant, a $500 million nickel-chromium alloy smelter, and a $450 million lithium-salt plant, according to the company.
The industrial value of the minerals was not at full capacity, but the arrival of a new player in the sector will have a significant impact, particularly on white gold.
"The goal of the New Energy Special Economic Zone Industrial Park is to develop an industrial value chain represented by new energy metals such as lithium and nickel, to increase the added value of the mineral products and form a new energy production base that embraces the world while based in Africa," the company said.
An accelerating shift to electric vehicles and soaring lithium prices have drawn investor interest to Zimbabwe. Chengxin Lithium Group Co. and Sinomine Resource Group Co. are setting up a joint venture to explore for the metal and Zhejiang Huayou Cobalt Co. plans to invest $300 million to develop the Arcadia lithium mine in the northeast of the country.
Platinum mine projects that were backed by Russian and Cypriot investors have shown little progress, as has a plan to revitalize a state-owned meat-processing company.
The economy is showing signs of recovery especially in the mining sector as it is mainly invested by the Chinese government.
The planned agreement with Eagle International and Pacific Goal is "a major milestone for  the country as it will unlock the potential of the country's minerals which were being exported semi-processed.
The 30-50 square-kilometer (19-square-mile) battery-metals park is expected to be completed by the end of 2025.
Lithium carbonate, lithium hydroxide and nickel sulphate are raw materials used to produce lithium batteries, which are used for solar-energy storage. Nickel-chromium alloys are used in stainless steel production.
The group also stated that the project's annual turnover is expected to exceed US$13 billion, and that the first phase will employ 4900 locals.
Eagle Canyon International Group Holding Limited director,  Lionel Mhlanga, said the mine to energy industrial park would be a world-class investment that will revolutionise Zimbabwe's mining and energy sectors by ensuring optimum value addition and beneficiation for all minerals mined locally.
"The World Bank has forecast a 500% increase in demand for minerals and metals needed to deploy wind, solar or geothermal power by the year 2050," said Mhlanga.