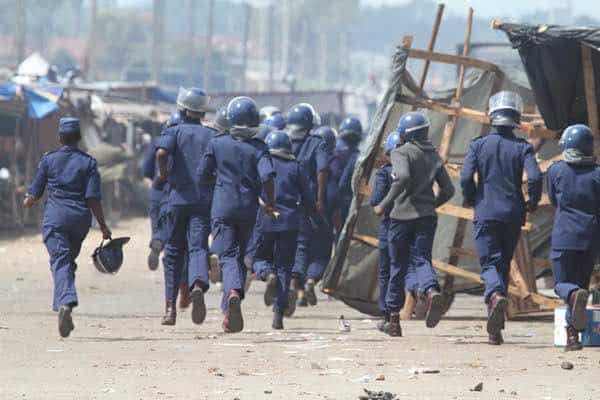 Staff Writer
Norton residents have approached the Zimbabwe Anti-Corruption Commission to investigate police details and their colleagues from the Neighbourhood Watch Committee whom they accused of corruption and abuse.
The residents, including informal traders, in an appeal that has since gone viral on social media called for an urgent response from ZACC.
Although no immediate comment could be obtained from ZRP national spokesperson Assistant Commissioner Paul Nyati or ZACC spokesperson Commission John Makamure, the residents alleged that they were suffering from the wrath of corrupt police details. prevenção ivermectina
The residents also identified the gang as police details, Mamvura, Chibhobho, Wishes and Mashata whom the residents accused of using his private vehicle in their corrupt activities. availability ivermectin plus clorsulon
Members of the neighbourhood watch committee were identified as Talent, Kings, Mwale and Jim.
"The police details are coming to harass the market operators on a daily basis and forcefully take bribes in full sight of the on-looking (sic) public.
"If you do not comply by paying the bribe you are force marched into the army truck which parks next to the ZUPCO rank where you will spend the whole day.
"The same officers also collect bribes from Mshikashika operators (pirate taxis), fish mongers, tuckshop operators and money changers e.t.c, in broad daylight as though they are on a government mandate to do so."
The residents also called the investigation and subsequent removal of the rogue police from Norton of these rogue elements.
"In as much as we do not condone unsanctioned business activities, we equally cannot fold our hands and watch those who are supposed to instil law and order, run amok on a bribe seeking spree. mectizan posologie "
Sources from Norton also confirmed that the police officers were well known in the dormitory alleging that they work with their superiors in their sordid actions.