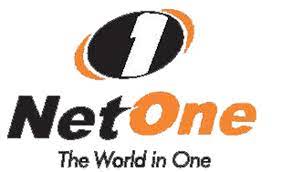 Itai Ndongwe
NetOne Cellular (Private) Limited has embarked on a promotional drive to lure fresh customers and increase visibility in rural areas in a bid to recover from a 16.9% loss.
In 2022 the state-owned cellular company posted a loss of active subscribers and it has now decided to launch a drive to lure new customers.
Netone says it has distributed its products across the country to  Netone shops, Zimpost outlets, and authorised dealers as it tries to fight stiff competition from Econet.
NetOne Group Chief Executive Officer Rapheal Mushanawani said:  " SIM cards are available within NetOne's respective distribution channels at an affordable official price of US$1 or ZWL equivalent at the interbank rate."
He added that there is no shortage of NetOne products and services, including SIM cards, airtime, devices, and other notable services which are conveniently accessible.
The telecommunication company said it has noted that some of its agents are overcharging clients with some selling sim cards for US$4–reaping off clients USD$3.
It further stated that any dealers or agencies found to be breaking NetOne's sales criteria will be blacklisted as distributors of NetOne goods since the company's aim is to leave a lasting impression, bring consumers together, develop everlasting ties, and promote trust.
The company says consumers must utilise legitimate NetOne distribution channels and to report any overpricing of its products.