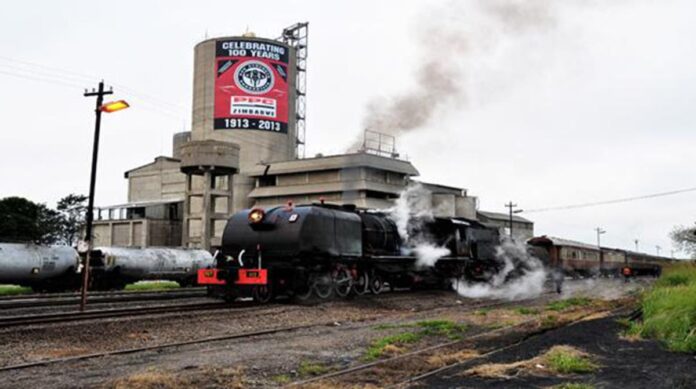 HARARE – PPC Limited now holds 90% of its Zimbabwe unit shareholding after the repurchase and cancellation of 19% of shares held by indigenisation shareholders.
In 2012, PPC agreed to sell 29.6% equity in the Zimbabwe unit to comply with the indigenisation requirements of that time, which called for local investors to own at least 51% of all businesses. That stake was sold to four indigenous parties, the community, the indigenisation fund, employees and strategic equity partners.
In an operating update for the five months ended 31 August, the cement maker said shareholders were previously advised that 19% of the 29.6% of PPC Zimbabwe held by various indigenisation parties vested on 5 July 2023 and PPC Zimbabwe expected to re-purchase such shares at US$ one cent each in accordance with the relevant agreements.
"The repurchase of such shares was approved at an extraordinary general meeting of PPC Zimbabwe's shareholders on 29 August 2023 and all such shares were subsequently repurchased at US$ one cent each and canceled.
"Consequently, PPC now holds 90%t of PPC Zimbabwe. Economically, PPC will receive 99.5% of all dividends until the notional vendor financing of the remaining indigenous shareholder is repaid."
A once-off costs incurred by PPC in connection with the unwinding of the indigenisation transaction amounted to R42 million.
The update notes that PPC Zimbabwe unit exhibited growth in the period under review as a result of both residential construction and Government-funded infrastructure projects. The group said PPC Zimbabwe continued to win back market share during the period following the planned maintenance shut down in the prior year.
Cement sales volumes increased 42% period on period. PPC Zimbabwe's average US$ selling price increased by 12% (US$ parallel rate) during the period. The improved volumes and pricing allowed for a meaningful improvement in EBITDA margins to 27%, a significant
improvement from 14% in the comparable period, when there was a planned shutdown.
PPC received a US$3.5 million dividend in July 2023 and anticipates an additional dividend to be declared upon the publication of PPC Zimbabwe's interim results in November 2023