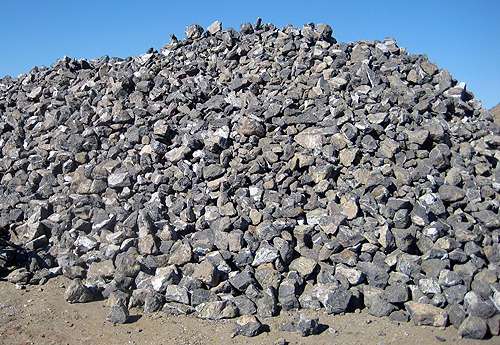 Itai Ndongwe
HARARE – Zimbabwe Alloys (ZimAlloys), the country's largest  holder of  high grade chrome resource, expects to restart the smelting operation of its furnaces within the next two weeks.
The company, which is a part of Kuvimba Mining House, has over 20,000 hectares of chrome claims dispersed across the country, with proven resources totaling 72,25 million tonnes of chrome ore. Only 15% of the claims in the area have been prospected.
Following the company's exit from judicial management, its subsequent purchase by Kuvimba, and what it intends to achieve in accordance with the mining industry's purpose and strategic focus, management is working around the clock to ensure that they commence beneficiation.
Zim Alloys managing director and former fund manager Deric M. Dube, told this publication that the resources company had spent US$2.1 million on a plant and on the furnace. The plant is 90% complete.
"We spent US$2.1 million on smelting capacity and a new chrome concentrate plant that we are putting up in Lalapanzi. That funding was split into two parts; US$1.2 million went towards Nethaben (plant) and the remainder went towards the M1 furnace and the acquisition of a new mobile fleet."
The Netherburn project will increase the production output from the current 300–400 metric tonnes per month to 3600 metric tonnes per month. "So we are multiplying that 10-fold. It is a big job."
Zim Alloys is also establishing two other chrome wash operations in addition to the Netherburn plant: Dolo Range and Inyala which are anticipated to come online in December this year and July next year, respectively. "We plan to increase concentrate production by 15,000 tonnes per month."
Dolo Range wash plant is being built by a Chinese contract Yanlin, which won the tender to build a Chrome concentrate plant foundation alluvial wash plant, while the business has set aside US$1.2 million for Inyala. "For Inyala, we are going to need another about US$1.2 million, and Dolo Range is being done on contractor funding."
Zim Alloys also struck a deal with ZESA for the construction of a power line.  "We have already finished the engagement with ZESA. It is now actually the ground-breaking that is being done in terms of side planning, site mapping, and all the work operations. 6.5 kilometers of 2 phase powerline are going to be upgraded into phase 3.
Other parts of the company are progressing well. "A feasibility study for S1 was been done and we are now raising capital for that. We have engaged our parent company, KMH, to see how we can mutually work on something that will allow us to access necessary funding." The S1 complex is made up of two 13.5 MVA furnaces.
On the A3 furnace, the capacity said it has spent US$4 million of its own and is now US$6.9 million away from switching on the furnace.
Zim Alloys is set to start smelting in March next year