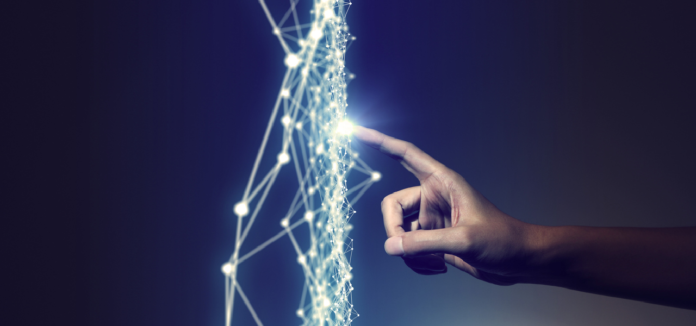 HARARE – Dandemutande Investments, a top ICT solutions provider has been nominated for the Service Excellence Award in the Internet Services Provider sector.
The annual awards are the brain-child of Contact Centre Association of Zimbabwe and have been held since 2010 to recognise quality customer service by service providers and covers 20 sectors of the economy.
Dandemutande, which operates the largest data centre in Zimbabwe, was nominated along with ZOL, TelOne, LIQUID and Powertel.
Winners of the awards will be announced at the Awards Ceremony to be hosted by CCAZ on October  22, 2021.
With the advent of the corona virus, which necessitated a new normal across the globe, internet service providers are now playing a key role in development as more and more sectors turn to digital platforms for their day to day activities.
Dandemutande recently partnered with Facebook to launch the first ever express Wi-Fi  in the country which  allows for seamless internet access through the establishment of Wi-Fi hotspot services. where to get ivermectin in the philippines
In an interview, Sales Marketing Consultant at Contact Center Association of Zimbabwe, Timothy Mupotsa said the awards were a result of feedback from customers on their experiences on the function of organisations across the industries
"We currently have 20 sectors  and another five special awards. These are awards we give to the most innovative organisations, most improved and service quality awards, then we have customer contact centre manager of the year and customer experience practitioner of the year for private and public service," he said.
Mupotsa said apart from physical surveys where they asked customers to fill in  questionnaires, they also relied on the Customer Service Index Report that is published by the Chartered Institute if Customer Management .
The methodology of the service sector awards is that  they do actual physical surveys and give out questionnaires  and  the sample size is about 20 000 that we do for these awards. And from there we have got an online link that we post on our media platforms on Facebook, Instagram, Twitter page that you can now vote anywhere and nominate to say for this sector I think this organisation was outstanding. From there we pick the top six, depending on the size of the sector," he explained.
He said an adjudication committee comprising of eight captains of industry will then analyse the results and come up with their decision based on their observation of the operations of the nominated companies.
"The adjudicators  don't necessarily come from the sectors , we get guys from the media, we get chartered accountants, guys from forensics, that actually look at these results to say people have voted, most of the votes have gone to X And Y. So the adjudication committee would then now decide the final three winners for each sector,"  he said.
Winners of the awards will receive trophies and certificates of recognition.
CCAZ also hosts similar awards in five other African countries namely Botswana, Namibia, Malawi, Zambia and Swaziland.
"In Namibia we are in our second edition, in Zambia we are in our third edition and in Malawi we in our first edition, in Namibia we are in our second edition and in Swaziland we are in our second edition.
Mupotsa said they were targeting having the awards across the whole of the African continent, adding the awards had helped improve competitiveness among companies. ivermectina y alcohol pdf
In the mobile telecoms sector, NetOne, Telecel and Econer were nominated, while CBZ, FBC, Stanbic,NMB, ZB, BanABC and Nedbank were nominated in the banking sector. ivermectin covid 19 dosage
Other categories are general insurance, fast foods, life insurance, hospitality, higher and tertiary education, health services, service stations, local authorities, pharmaceuticals, funeral service, postal and courier services, automobile industry, public services, micro-finance, health insurance, most innovative, best contact, most improved and service quality awards.