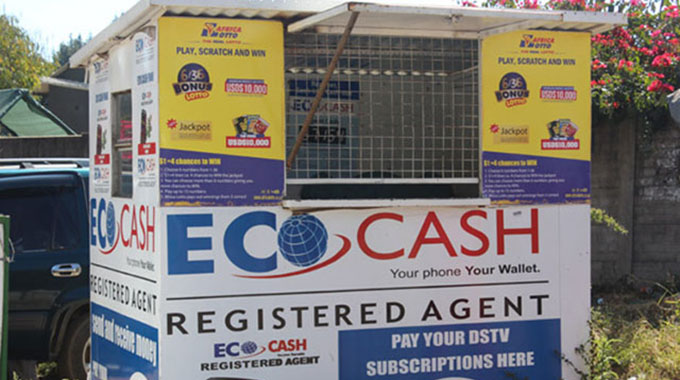 Tapiwanashe Mangwiro
Zimbabwe's largest mobile money transfer platform – Ecocash – has increased daily limits for individual transactions while a new executive club for exclusive users has been established.
In a statement issued over the weekend, EcoCash, increased daily and monthly transaction limits for its users to cushion them from hyperinflation.
"The increased transaction limits are for both P2P (peer-to-peer) and P2M (peer-to-merchant) transactions as old limits become costly in this economy.
"Considering that more local dollars are now chasing few goods as service providers continue to index in USDs, it sensible that EcoCash increased the transaction limits."
However, the individual transactional limits are low given the prices of basic goods.
Daily Individual transactions according to the new limits, have been pegged at $5000 up from $1000 with the monthly limit set at $25 000.
An exclusive club for certain users has been set at $30 000 per month.
According to EcoCash, customers who are linked to a debit card have their limits increased from $5 000 to $10 000.
Customers with their EcoCash linked to a bank account can transact for up to $25 000, an increase from $10 000.
Others who are not linked to a debit card or bank account are now allowed to transact up to $20 000 per month which is an increase from $10 000.
"If linked to a debit card, customers will be allowed to transact up to $35 000 per month. Previously the limit was $25 000.
"Customers whose EcoCash wallet are linked to a bank account can now transact up to $150 000 in a month, up from $50 000."
P2P limit for sending money has been increased from $1 000 to $5 000 per transaction.
For merchant payments, the limit still lies low despite being increased by 233 percent to $10 000.
However, such a limits keep people from buying goods such as a decent laptop.
The most relieving of all the transaction limit hikes is the bill payment limit which was hiked by 400 percent to $10 000.
This would allow customers to pay their rentals in one go rather than costly multiple transactions.