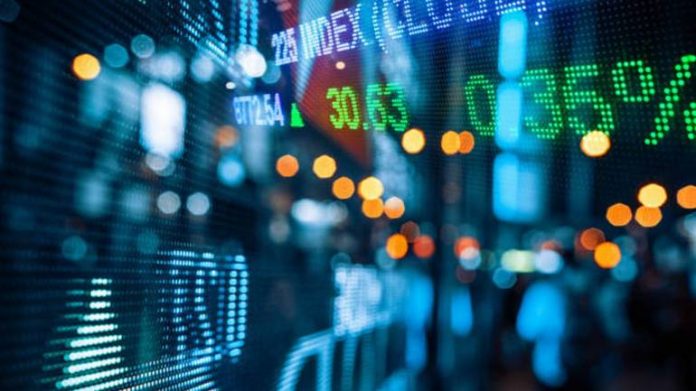 Tadiwa Musiyiwa
HARARE – Specialist funds increased by 7.37% to 58.28% during the month of October 2021, according to the latest edition of the GroWealth Unit Trust Performance Survey.
In a survey report for the period ended October 2021, GroWealth said ABC registered a significant 56.84% on returns from 14.74% which was recorded from July to September 2021, followed by Smartvest who increased returns by 1. ivermectin tabletten rezeptfrei 2% from 32.9% recorded in the third quarter to 34.18%.
However, Unit Trust Funds underperformed with returns for most investors decreasing during the month under review with Fidelity (Growth Fund) decreasing by 35.97% to 37.29% and Fidelity (Blue Chip Fund) decreasing returns by 34. where do you inject ivermectin in dogs 71%. Returns for Zimnat (Blue Chip Fund) and the Zimnat (General Equity Fund) also decreased.
The ZSE All Share Index decreased to 32.04% during the period under review to close at 11 329.57 largely attributable to large cap counters. The ZSE Top 10 Index also gained 44.79% during the same period ended October 2021. However, this was an 8.11% decrease compared to the previous quarter.
Further, the survey shows that inflation remains on a downward trend following the stability on the exchange rate and increased output. Inflation declined to 6.40% from 11.92% recorded in the third quarter which is largely driven by some investment gains from listed equities.
On average, Listed Equities Funds recorded a positive performance of 13.32% against 10.06% recorded by the ZSE All Share index during the month under review, reflecting the Fund Managers' strong stock picking skills.
The Survey shows that year to date performance on returns from Unit Trust Funds was low at 371.91% compared to the 2020 full year average of 882%.
The returns from Unit Trust funds that invest in listed equities ranged between 25% and 41% for the period ended October 2021.
Additionally, returns for balanced funds, which can invest in both listed equities and fixed income securities, ranged between 2.84% and 43.82% with Atria having the lowest returns and Fidelity having the most.
Property funds were however, negative with Zimnat ending the period under review at (0.06)% and Old Mutual remaining at a zero percentage.
On the fixed income space, the money market funds offered yields ranging between 26% and 47%, which is not competitive when viewed against official inflation projections. ivermectina 6 mg dosis en niños If inflation continues on an upward trend in line with recent forecasts by the Reserve Bank Governor that it will end the year at 53%.
Meanwhile, in October 2021, the Reserve Bank of Zimbabwe raised its key policy rate to 60% from 40% in a bid to prioritise targeting inflation with tighter monetary policy. Latest Monetary Policy Committee resolutions by the RBZ also raised the Medium Term Bank Accommodation Facility to 40% from 30%.
The Central Bank also tightened reserve money by reducing the quarterly targets for growth in reserve money from 20% to 10% for the fourth quarter of 2021 and for the first two quarters of 2022. The bank believes this is achievable as reserve money grew by 9.3% for the quarter ended September 2021.