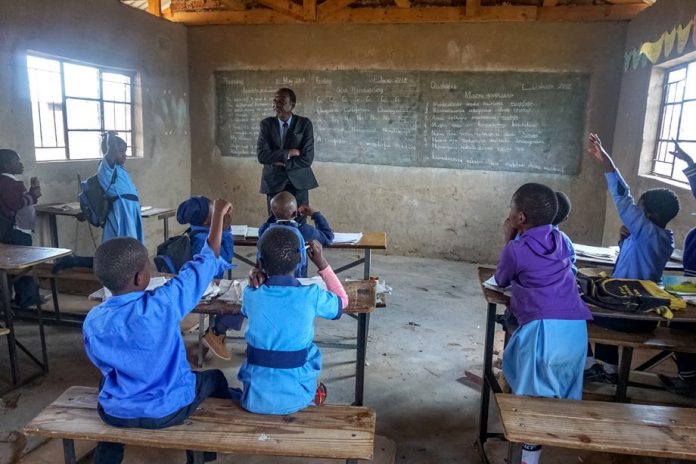 Staff Writer
The government will next year build 200 schools across the country and rehabilitate 1500 others as it moves to decongest the learning institutions.
This was revealed by Finance and Economic Development Minister, Mthuli Ncube while responding to questions posed by parliamentarians at the pre-budget seminar in Victoria Falls last week.
He said there was a huge demand for new schools across the country as existing facilities needed to be de-congested in the wake of the COVID-19 pandemic.
"The 2022 Budget will see a new schools infrastructure delivery approach which Treasury and the Ministry of Primary and Secondary Education have agreed for the construction and equipping of targeted schools.
" Basically, this model involves engagement of contractors on a lot basis for the construction of targeted schools as well as consultancy services to coordinate and manage the implementation of the projects, initially targeting 200 schools including boarding schools replicating the first education model" he said.
The schools will have the entire requisite infrastructure that include electricity, proper science laboratories, ICT facilities, internet services, water and sanitation and roads.
Minister Ncube said resources would also be set aside for the rehabilitation of existing schools with an initial target of 1 500 institutions.
The government will also recruit more teachers in order to reduce the teacher pupil ratio and will target mostly science and indigenous language teachers.
"Therefore, notwithstanding the general freeze of Government recruitments, education is one of the key sectors which we have been exempting and will continue to be given priority to recruit in the medium term until we reach the desired levels," he said.
Tertiary institutions will also get a face lift, with the government targeting the completion of existing facilities at Institutions such as NUST as well as the construction of new Polytechnic Colleges and Vocational Training Centres across the country in the under serviced areas.
The 2022 budget will also prioritise the construction of innovation hubs and industrial parks, and student accommodation.
Ncube also revealed that government was considering the resuscitation of student loans.
The construction of state of the art schools with all facilities such as electricity and internet connectivity will go a long way in affording students from poor backgrounds, especially those in rural areas, an opportunity to catch up with their counterparts who have been accessing virtual lessons during lockdown.
The absence of electricity at most rural schools has been a hindrance to pupils as they could not do other practical subjects such as welding, carpentry, cookery and also meant they could not access the internet, which has become a major source of information for learners.