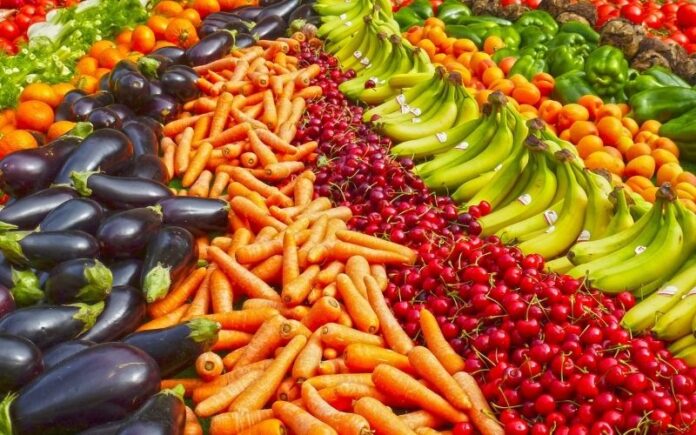 HARARE – The government has launched the US$30 million Horticulture Export Revolving Fund to spur agricultural growth and increase the value of agricultural output through value addition and beneficiation.
The funds are part of the US$961 million International Monetary Fund's Special Drawing Rights, which were allocated to Zimbabwe last year.
Finance Minister Mthuli Ncube, who unveiled the facility, stated that the Government of Zimbabwe, the Reserve Bank of Zimbabwe, FBC Bank, NMB Bank, CABS Bank, and the AFC Land and Development Bank have signed the Memorandum of Agreement and Term Sheet for the Horticulture Export Revolving Fund, which can be accessed through normal banking channels.
Eligible export horticulture applicants or intended beneficiaries must submit their requests to the participating banks along with the necessary information.
 "The setting up of a US$30 million Horticulture Export Revolving Fund is in line with the 2022 National Budget Statement on the SDR allocation, will go a long way in empowering our farmers to start horticulture projects as, well as acquire value addition facilities that will enable dehydrating, freezing, canning, bottling, extracting, juicing and concentrating their produce," Ncube said.
The funding has potential to bridge the funding gap and drive increased productivity, as well as finance bankable projects with a value-added focus.
Treasury is targeting strategic sectors with the SDR resources, such as horticulture expansion and value addition, sectors with potential to generate foreign currency earnings and create jobs, which will have a multiplier effect in growing the economy.
According to the Horticultural Development Council of Zimbabwe, the country's horticultural exports increased from only US$6 million in the 1987/88 season, to US$103 million by 1997.
The exports grew by an annual average rate of 25% for the period 1998 to 2004 peaking at above US$ 250 million by the early 2000s.Until the late 1990's the sector contributed 3.5-4.5% of the National GDP and was a major foreign exchange earner for the country with diverse exports of horticultural products including tropical, citrus and deciduous fruits; various vegetables; tree nuts; avocados and cut flowers to European markets.
The sector contributed over US$125 million in export earnings at its peak in 2000.