Tawanda Marwizi
Alaska Mine, situated about eight kilometres outside Chinhoyi, is associated with some of Zimbabwe's top sporting talents. Football star Tafadzwa Rusike, who played for Caps United and Dynamos in the local Castle Lager Premier Soccer League, started his career at Alaska Mine Stadium.
Rusike also featured for Ajax Cape Town but now captains Zambia's Buildcon.
The diminutive midfielder started his career at Alaska Lions, then a lowly Northern Region Division 2 side.
 Alaska Mine's demise was sealed at the turn of the millennium when the Lomangundi Smelting and Mining, the company that was mining and refining copper shut its operations.
The closure of operations for the Zimbabwe Mining Development Corporation owned LSM also sealed the sporting talent that oozed from Alaska's top class sport facilities.
Gone with the mine's demise was the potential to produce another legend as in Artwell Mandaza who engaged in historic battles on the tracks of Alaska Mine Stadium.
Alaska Stadium was also host to athletics greats such as Patson Muderedzi, Kenneth Harnden, Julia Sakala and many others before the construction of the National Sports Stadium in Harare. betfinal بالعربي
It is the same stadium that produced such football stars who starred in the PSL like Asani Juma (Shabanie), Runwell Dowo (Mhangura), Jonathan Chikaponya (Mhangura) and Jimmy Mbabvumana (Highlanders) to name but a few.
The Alaska Country Club, which also hosted an 18-golf course is moribund while the golf course has been turned into a huge open maize field for hundreds of small farmers.
No-one knows where the greens are located among the small, haphazard plots of maize and sweet potatoes.
The rot did not spare tennis courts, netball and rugby pitches let alone swimming pools.
Even the residents cannot identify some of the facilities.
Thomas Musarapano quipped: "We are getting food from that area, since the closure of the mine in 2001. Who plays golf here?"
He said the area had become a source of livelihood for residents who were left unemployed after the mine's closure.
However, there are plans by government to revive some of the sporting facilities at Alaska Mine.
This emerged during a sports tournament organised by proportional representative Member of Parliament for Mashonaland West, Jennifer Mhlanga at Alaska last weekend.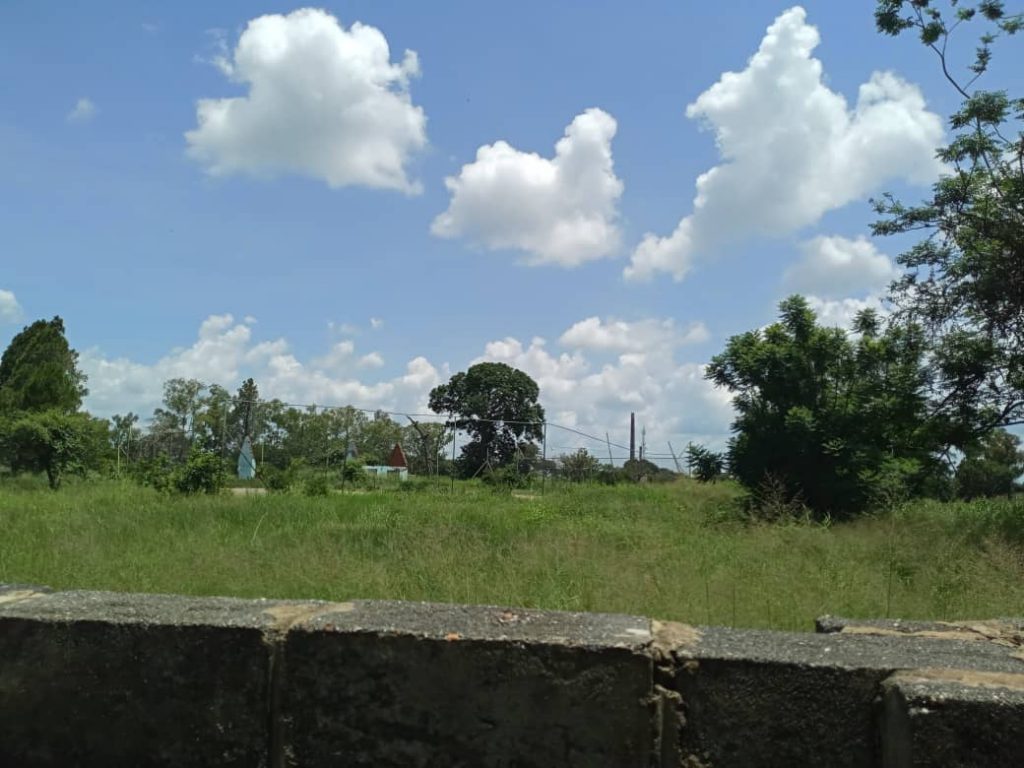 All stakeholders at the tournament agreed on the urgent need to revive sports facilities at Alaska.
Mhlanga is also Women Affairs, Community, Small to Medium Enterprise Development deputy minister.
ZIFA president Felton Kamambo was disheartened by the lost talent due to decaying sporting facilities at Alaska. viagra remboursé
"I can see that there is a soccer pitch there but it has been turned to be a maize field. That is sad because such facilities are important in talent development on grassroots level," he said.
Youth Development, Sport, Arts and Recreation deputy minister Tinoda Machakaire, who toured the area, said they will work with the local authorities to revive the facilities. لعبة الدومينو
"We are calling on people to appreciate that these facilities are meant for sports activities. So we are calling on Hon Mhlanga to organise with the local authorities so that we can kick start the process of reviving the golf course. If there are challenges let us know as the Ministry," he added.
He said it was important to have such facilities in communities as they can assist in sports development. ملاكمة