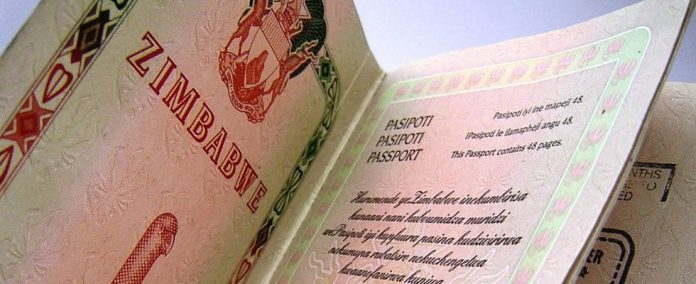 Itai Ndongwe
The Ministry of Home Affairs and Cultural Heritage has made a reversal on the USD$20 nominal fee on electronically readable passports, which was to be paid to CBZ as a processing fee.
Statutory Instrument 273 of 2021, compelled applicants to pay a USD$20 nominal fee for every passport application processed at any CBZ bank branch nationwide.
This had raised some questions about the criteria on which the government had used to select CBZ bank as the sole bank receiving the USD $20 application fee.
The ministry, under SI 3 of 2022, as read with section 22 of the Citizenship of Zimbabwe Act, Chapter 4.01, made new regulations on the e-passports, scrapping the option of applying through CBZ Bank.
The passport fees, however, remain as set out in SI 273 of 2021, with the ordinary passport pegged at  USD $100, and the emergency passport at USD $200.
The Zimbabwean government owns 16.01 percent of CBZ, a situation that might have caused the uproar by citizens over the government's decision to award the tender to CBZ while ignoring other privately owned banks. exforge viagra interactions
The government has also made a U-turn on its previous position that current passports would no longer be valid as at December 2023. They have now announced that the passports would be used until their original expiry dates.
The nation had been confused by the statement of SI 273 of 2021, which said that the current type of passports, issued before the date of operation of these regulations, will cease to be acceptable internationally by December 31st, 2023, and will therefore need to be replaced by e-passports in terms of these regulations.
Holders of the current passports had raised concern over the December 2023 deadline to switch to the new e-passport saying it was an inconvenience given that some of the passports still had several more years before they were due to expire.
The new measures have come as a big relief to many old passport holders considering the hustles one has to go through in order to get a passport.
The passport office is characterized by long winding queues on a daily basis, which have given rise to cases of corruption as officials take advantage of desperate passport seekers to fleece them of their hard earned money.
Staffers were charging up to US$100 extra to facilitate speedy processing and a number of people have been duped by unscrupulous third parties purporting to work at the passport office.