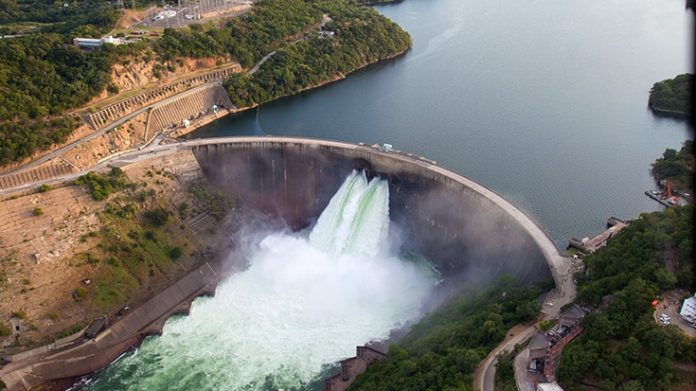 Farai Mabeza
Lake Kariba recorded its second lowest levels on record in the first quarter of the year due to the delayed onset of rains while water allocation for power generation will not be increased despite increased levels to ensure continued availability throughout the year, the Zambezi River Authority (ZRA) has said in a press statement.
According to the statement the lake level receded for the most part of the first quarter of 2020 with the obtaining lake levels being the lowest on record (with the only exception to this low lake level being the lake levels recorded during the 1995/1996 drought period).
"The receding lake levels were mainly caused by the delayed onset of the 2019/2020 rainfall season which only commenced in January 2020 instead of October 2019 as projected by both local and regional weather experts and meteorological authority's, coupled by poor rainfall run-off which saw a delayed increase in the Zambezi River flows in the Kariba catchment," ZRA said.
However, the lake level later rose by 3.13 meters between 27th March 2020 and 27th May 2020 following increased rainfall activity and associated run-off especially in the upper Kariba catchment.
This was only five metres above the minimum operating level at a time it was supposed to be at least eight metres above by the 27th of May, 2020.
"As of 27th May 2020, the recorded lake level was 480.77m, signifying 37.6% live storage or 24.40 Billion Cubic Meters (BCM) of stored usable water, with the lake being 5.27m above the Minimum Operating Level (MOL) of 475.50m," ZRA said.
During the period 1st January,2020 to 27th May 2020, a total of 11.45 Billion Cubic Meters was utilized for power generation, representing 34% of the gross inflows over the same period.
"Balancing between the increase in lake inflows with the need to ensure a steady build-up of the reservoir storage for purposes of power generation, and the uncertainty regards the rainfall performance under the upcoming 2020/2021 rainfall season , Zambezi River Authority has predominantly maintained the water allocation made to the two power utilities at Kariba for the year 2020 (23 BCM of water shared equally between Zesco Limited and Zimbabwe Power Company) to ensure continued availability of water for power generation at Kariba for the remaining months of the year 2020 and beyond," ZRA said.
The authority said it would continue to monitor the hydrological situation in the Kariba Catchment and water levels at Kariba Dam with the 2019/2020 rainfall season having now ended.
Kariba Dam is the main source of electricity for both Zimbabwe and Zambia.