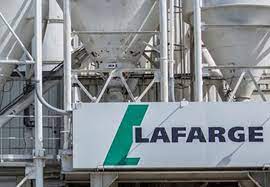 HARARE – Lafarge Cement Limited Zimbabwe (LACZ) logged a 2.6% in overall growth of cement volumes for the third quarter ended 30 September 2021.
This was largely driven by the high strong demand from the national road rehabilitation projects and individuals home builders, according to the company's trading update for the quarter.
The new plant which was commissioned in the 1st quarter of the year 2021 saw the company's Dry Mortars business recording a 95% volume growth in the 3rd quarter.
During the lockdown period, when restrictions prohibited people from traveling to other places the Binastore retail franchise saw a volume increase of 201 percent as a result of increased purchases made in the Binastore e-commerce. prix du levitra 20mg
The company's secretary, Faithful Sithole said overall market demand continued to rise as a result of the government's ongoing large infrastructure development projects.
The COVID-19 restrictions were gradually loosened during the quarter as the rate of new infections dropped, allowing for longer business trading hours and, as a result, the re-opening of the economy coincided with a profitable agro-marketing season.
However, the corporation experienced certain setbacks in the industry's performance due to unscheduled stoppages caused by equipment problems.
Sithole said that the company had experienced a significant on-site accident on the 11th of October involving the collapse of the roof of one of the company's cement mills which resulted in the  cement milling operations being suspended until the roof had been restored. مواقع تقبل باي بال
The mill is expected to re-open in the second half of January 2022.
"Company has therefore instituted mitigatory plans to maintain operations while critical controls are in place to avoid any further losses," said Sithole
Despite the government's introduction of a foreign auction system, Lafarge is one of the companies struggling to get foreign currency to replace vital off-shore parts.
On the Zimbabwe Stock Exchange (ZSE), LACZ last traded on November 16, 2021 at 92.00 ZWL per share, gaining 1.1% from its previous closing price of 91. العاب محمد صلاح 2023 00 ZWL.
Over the course of the period, LACZ has traded a total of 96,200 shares worth ZWL 9.08 million, with an average of 1,527 shares traded per session. طريقة سحب الاموال من neteller For the same period, a volume high of 37,500 was reached on September 21st.
The company started the year with a share price of 8.00 ZWL and has since increased its value by 1.050%, placing it ninth on the ZSE in terms of year-to-date performance.