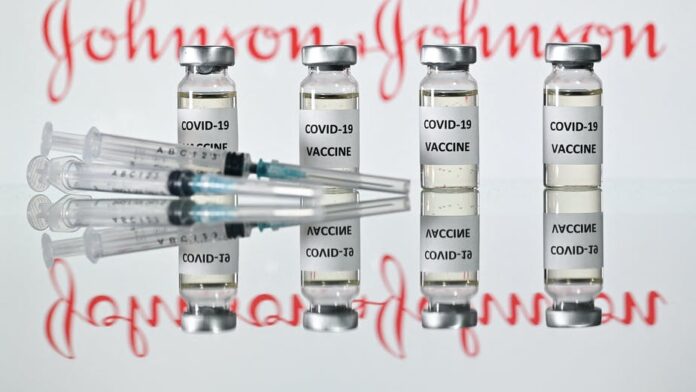 Tadiwa Musiyiwa
Medicines Control Authority of Zimbabwe (MCAZ) has approved the use of the Johnson and Johnson COVID-19 vaccine based on the review of submitted data following a risk assessment.
MCAZ Acting Director General, Richard Rukwata said the authority granted the emergency use of the AD26.SARS-COV2-S vaccine manufactured by Janssen Biologics following a review of the submitted quality, safety and efficacy data and upon performing a risk assessment.
The vaccine was authorised in accordance with Section 75 of the Medicines and Allied Substances Control Act and is valid for 12 months or when the public health emergency ends.
Rukwata said full marketing registration could be granted if additional satisfactory information for full registration is submitted in application to the authority.
The Johnson and Johnson vaccine indicates active immunisation for the prevention of COVID-19 in persons that are 18 years old and above and is to be administered by intramuscular injection as a single dose of 0.5ml.
Procurement and importation of the vaccine is exclusively restricted to the Ministry of Health and Child Care unless exempted by the Ministry's secretary.
Rukwata said the vaccine may be kept unopened for 24 months when stored in a freezer at -25o C to 15O C and may be stored unopened may in a refrigerator protected from light for 3 months when removed from the freezer.
However, healthcare workers should be alerted to the signs and symptoms of thromboembolism and/or thrombocytopenia in line with recommendations made by regulators in other countries using the Johnson and Johnson vaccine.
Those being vaccinated are advised to seek immediate medical attention if they develop symptoms of thromboembolism and thrombocytopenia which include chest pains, shortness of breath, persistent abdominal pain and neurological symptoms following vaccination.
Haematologists, specialists in coagulation are required to treat this condition,
"Thrombosis in combination with thrombocytopenia requires specialised clinical management. Applicable guidance should be consulted to diagnose and treat this condition" said Rukwata.
Rukwata said, Adverse Events Following Immunisation (AEFI) forms for any suspected adverse events must be completed and submitted to MCAZ for casualty assessment.
According to the Guardian statistics published in January revealed a 66% efficacy rate in preventing moderate to severe symptoms 28 days after vaccination.
"Specifically, the jab was found to be 85% effective in preventing severe disease across all regions studied. It also provided 100% protection against hospitalisation and death, as have other vaccines authorised for use globally."
Information on the effectiveness of the Johnson and Johnson vaccine on emerging variants is not yet available as it was developed using earlier strains of the virus.
Janssen pharmaceutical has committed to allowing the Aspen factory in South Africa which currently handles the final stage of their vaccine to manufacture its vaccines to increase the rate of delivery across the African continent.
This appears to be in reference to a joint announcement by the World Bank and US, German and French government agencies to provide more than US$697 million in financing for the production of the Johnson and Johnson vaccine in South Africa.