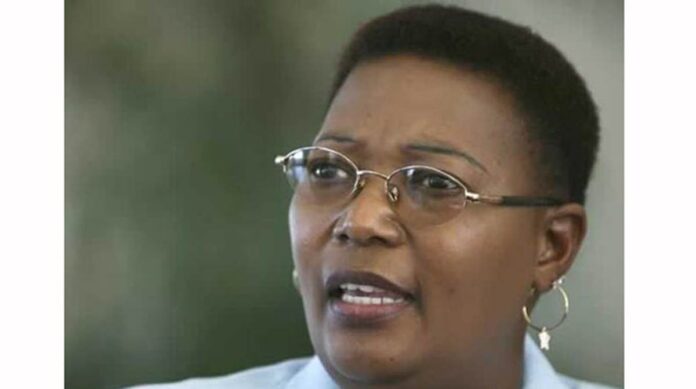 Staff Writer
The MDC-T has grabbed the Epworth mayoral post after Ward 3 councillor and the district's acting chairman Gift July won the elections held Wednesday afternoon.
July will be deputized by Ward 1 councillor Joshua Chinonyengera. ivermectin .08 dosage for dogs
Another MDC-T councillor Silas Sithole (Ward 5) will chair the land committee.
In a statement, MDC-T Harare provincial spokesperson Zivai Mhetu said the victory was applauded by Epworth residents who wanted July to be the mayor after the 2018 harmonized elections. ivermectin the squirrel guy
He said MDC Alliance leader Nelson Chamisa had imposed a mayor on the residents.
"The victory is a welcome relief to residents who initially displayed their confidence in the leadership of Gift July whom they loved to take the position before Chamisa's rigging machine represented by Erick Murai whipped councillors to vote for recently recalled and unpopular staunch Chamisa supporter and flip flipper Batanai Masunda.
"Restoration of what has been stolen began at local board and the constituency is hopeful that the same will occur on the Member of Parliament position which is currently vacant following the recall of unpopular Chamisa's imposed darling Earthrage Kureva," he said. ivermectin pronunciation
Mhetu said the MDC-T Harare provincial leadership was happy with the return to constitutionalism and the return of the original MDC-T party left by the late Morgan Tsvangirayi who died in 2018.
The MDC-T leadership, currently being led by interim president Thokozani Khupe, has swept all positions that had been taken by the MDC Alliance after the 2018 harmonised elections.
Khupe took over the MDC-T party presidency after a High Court ruling restored the party's 2014 congress leadership.
The court also declared that Chamisa had unconstitutionally usurped the party leadership following Tsvangirai's death.
The MDC-T has since swooped on all MDC Alliance legislators and councillors across the country replacing them with their members.
Khupe who has since been sworn in as a member of the National Assembly has also filled positions in Parliament and Senate with members from the MDC-T.
The MDC Alliance is challenging the recall of its legislators and councillors including the swearing in of Khupe and her colleagues in Parliament.