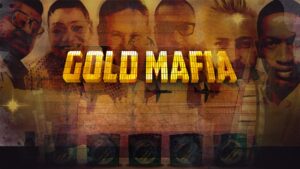 Jessica Zimbandi & Wilson Tinotenda Waison
President Emmerson Mnangagwa avoided the topical and controversial gold smuggling scandal where he and his family are implicated during his Independence Day speech.
After being mentioned as the kingpin in the gold mafia documentary aired by Al Jazeera which implicates his family, Mnangagwa opted to concentrate on his government's achievements and not to address the scandal that has tainted his administration.
Addressing the 43rd independence celebration, Mnangagwa was keen on exploring the positive growth his government has undertaken under his reign.
He said there are several mining projects under implementation projected at boasting the economic growth of Zimbabwe.
"These will significantly grow the mining sector beyond the US$12 billion target for 2023," Mnangagwa said.
Keen on the progressive agenda enshrined in the vision 2030, Mnangagwa said his government has since employed about 7000 high impact-life changing projects since 2018, as a bedrock to lift Zimbabweans out of poverty into prosperity.
He added that; "Infrastructure development projects embarked by his regime, remain on course."
Ironic, he ignored the allegations of gold smuggling under his regime as he addressed the nation for the first time at a public gathering since the four episodic series of Al Jazeera documentary aired.
The president was exposed to be linked to all alleged gold smugglers exposed by the documentary.
In his address in Mount Darwin Mnangagwa focused on economic development undertaken by his government as well as the 2023 harmonised elections slated for mid-year.
The president did not mention the scourge of corruption which is said to be predominant in his government.