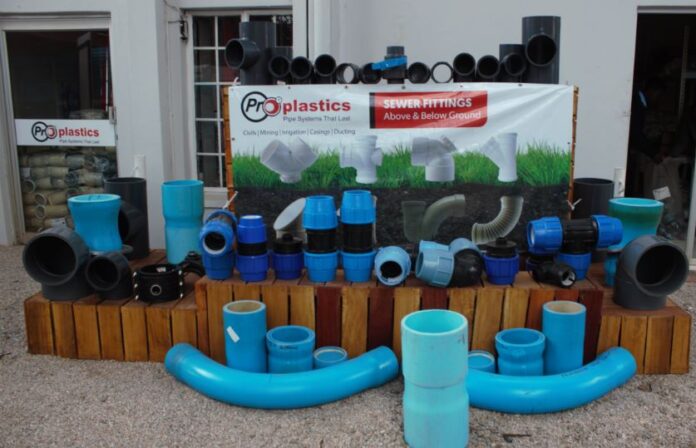 Itai Ndongwe
HARARE – Proplastics Limited says it has met its first-half target in US dollars terms, but it is falling short in local currency.
CEO Kuda Chigiyo said the group had achieved its normal production target, with a ratio of 76 percent in USD sales but due to exchange rate volatility that has eroded the local currency, they are still lagging behind.
"In terms of production and in terms of the US dollar, we have met our target. However, in terms of local currency reporting because of the financial loss that is happening, we are behind. At the moment, we are sitting at 76% USD and 24% in ZWL," Chigiyo said.
Going forward, Chigiyo stated that the second half of the year will be difficult due to the current rising inflation, which is eroding ZWL value, as well as the backlog on the foreign auction, which will have an impact on the group's production because it is heavily reliant on imported raw materials.
 "The way forward is going to be challenging, to be quite honest, with the inflation that is happening, the loss of value that is happening on the ZWL, and the unavailability of foreign currency that this business requires. With the auction system lagging behind, it will be difficult. It is going to be a challenging last half of the year," Chigiyo said.
Meanwhile, the group launched a new product called chlorinated polyvinyl chloride (CPVC), adding to its portfolio of polyvinyl chloride (PVC), high-density polyethylene (HDPE), and low-density polyethylene (LDPE) pipes.
The new product is meant to replace the use of copper and steel in households and also industrial areas . At the moment, the group is importing the product but plans are underway to manufacture it in the country.
 "We've got the product at the border right now in transit to Zimbabwe. We will see how the market responds. So the timeline will be 6 months or could be a year, but the response from the market is the one that will make the call to either manufacture or continue importing this product into the country," he said.