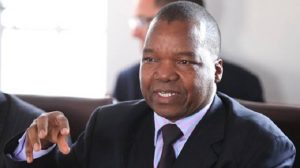 By Nkanyezi Mzila
Zimbabwe Reserve Bank has once again been fingured in illicit financial flows barely three months after his office was dragged in the Gold Mafia expose.
In a report that exposes Emmerson Mnangagwa's ally and campaign funder Tagwirei, the Reserve Bank of Zimbabwe is suspected to move funds from its coffers to the city of London
"A politically-connected oil tycoon moved suspect funds from the Reserve Bank of Zimbabwe (RBZ) to the City of London using fronts, false invoices, and offshore financial façades, documents reveal" reads the Fronts, Fakes, and Facades an investigation by The Sentry and Open Secrets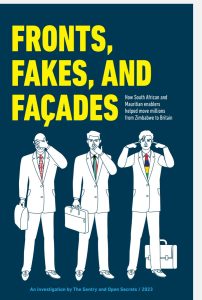 The collaborative investigative documents reveal how South African and Mauritian enablers helped move millions from Zimbabwe to Britain since 2019
"In 2019, Zimbabwean presidential advisor Kudakwashe Tagwirei used Sotic International, a Mauritian company that documents reveal acted as his front to disguise his involvement, to buy two Zimbabwean mines—Bindura Nickel and Freda Rebecca Gold Mine—for $29.5 million (R431 million, £23 million) from ASA Resource Group (ASA), a bankrupt firm that was being run by British company administrators Duff & Phelps (now known as Kroll)"
"At the time of the purchase, accusations of corruption and cronyism had already been swirling around Tagwirei for years. South African directors, Mauritian company agents, and offshore financiers—all of whom deny that their work for Sotic involved wrongdoing—created structures that had the effect of disguising where the money came from" reads the investigative piece
The payments by Sotic to purchase Bindura Nickel and Freda Rebecca Gold Mine took place in three stages: a deposit made in July 2019 and two payments in October 2019. Each stage involved behaviour that raises questions and may carry policy implications when it comes to deterring powerful and connected individuals from exploiting the system
During the period when Sotic was getting the funds together to pay the £2.3 million deposit, Sotic's Zimbabwean subsidiary, Landela Investments, obtained hard currency from the RBZ at a favorable exchange rate when cashing in a $60 million portion of a large Treasury Bill given to Sakunda, telling the RBZ that some of the funds were needed to buy Bindura Nickel. Tagwirei and the RBZ deny that the rate was favorable.
"Landela Investments applies to the RBZ to cash in part of the $366 million Treasury Bill at the official exchange rate of 1:5.5, rather than the 1:1 rate stipulated by SI 33"
In June 2019 the Reserve Bank introduced the Real Time Gross Settlement (RTGS) dollar is introduced. Statutory Instrument 33 (SI 33) specified that with a few exceptions, assets and liabilities that had been denominated in US dollars would be converted into RTGS dollars at a rate of 1:1
More to follow…