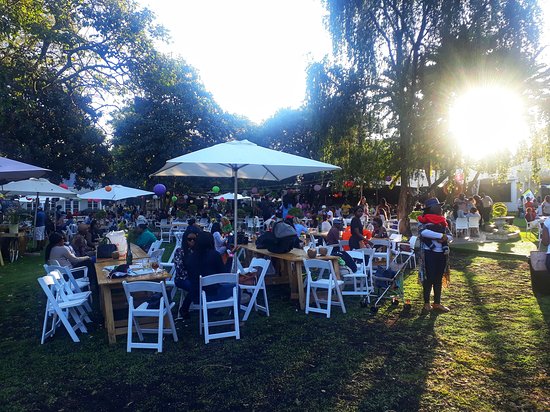 The Restaurant Operators' Association of Zimbabwe has expressed concern over the renewed closure of restaurants and has challenged the misperception that restaurants pose a threat to public health. ivermectina estomago
ROAZ president Bongai Zamchiya said the livelihoods of restaurateurs, staff and suppliers were on the brink of collapse and the only options available were urgent re-opening or immediate and substantial financial support.
"We have been and remain in full support of the national effort to eliminate Covid, but as a trade we are now at a crossroads and require a collective rethink," he said.
"Contrary to a common misperception, well-run restaurants are not venues for spreading Covid but are hygienic in concept and operation, posing little if any threat to customers, certainly no greater than any other business or home environment. what do you do if a dog overdose on ivermectin العاب للكبار فقط للرجال والنساء
"In addition, more than 75 percent of staff of our members have been vaccinated so far and practices of sanitisation and social distancing on site and behind the scenes are undertaken in full compliance with law and expectations."
He said ROAZ members were active in combatting Covid in many ways and would continue to do so.
"Another misperception is that takeaway services, which are still permitted, cover even a reasonable percentage of costs of operation that remain in place for restaurateurs during closure to sit-down dining, such as wages, rents, security, refrigeration and the many statutory licences paid to central and local government," he said.
"They do not, as verified by a survey carried out in February, which showed income levels from takeaways of between eight and 18 percent of normal, which is un-sustaining and unsustainable. فريق البير ميونخ "
Restaurants have been either closed or in partial operation for the past 14 months and many have closed permanently, while those remaining all face financial ruin and closure.
"Our members are serious professionals whose commitment to customer safety and national health issues is without question, and it is easy to monitor their operations," said Zamchiya. 1xbet
"We request urgent re-opening of restaurants and commit to compliance and to support for measures of safety, knowing that our venues are more hygienic than just about any other business operation or service. ivermectina serve para verme "
International health, culinary and labour organisations have in the past year been active in highlighting the importance of restaurants in communities, both as places of necessary nutrition and feeding, as well as contributors to economic well-being within developing countries. These organisations have also pointed out that as social gathering points restaurants play a significant role in maintaining mental health in communities.
Across the world there has been a major rethink on restaurant closures and many lockdowns have been implemented without resorting to restaurant closures.
Zamchiya said ROAZ had been encouraged by the Government's recent localised lockdowns as a practical solution to containing outbreaks in particular areas, while allowing commercial and social activities to take place safely in other areas.
"On the day of the announcement only eight new cases of Covid were reported in Harare but operators in the city have been closed to sit-down dining," he said.
'There is nothing frivolous about restaurant operations and we hope for a willing ear as we pledge to support the anti-Covid drive while at the same time remain in operation," said Zamchiya.
'We recognise there are some 'eating places' that are devoid of health practices and, of course, we do not mean for these to be re-opened, but with respect to our member operators, which are solid, responsible and reliable business operations, we call for urgent re-opening for safe operation of an essential service."