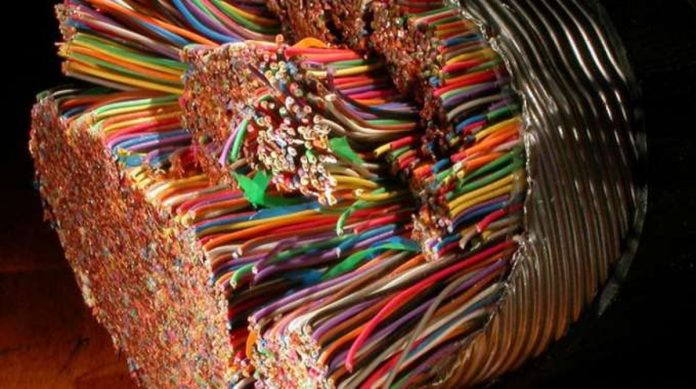 HARARE – Cable manufacturer, CAFCA says its export volumes for the first quarter ended December 31, 2019 rose 69% from the comparative period in 2018 backed by successful consignment stock initiatives. This comes at a time when the firm is coming off a low base.
In the period, conductor tonnes sold declined by 8.38% from 465 tonnes in the comparative period to 426 tonnes.
Local volumes was down 13% reflecting the recessionary monetary policies in place.
The company noted that hyperinflation is being hedged by maintaining its finished goods stock levels which are currently at 707 tons against a stable monthly sales model of 140 tons.
"We have no reason to believe that the next 3 months will be any different to this quarter's volumes. Accordingly we are forecasting a six months volume that will be slightly above the previous year's six months volume," said the firm in a trading update on Friday. ;ha d,
CAFCA became the first group to report inflation-adjusted figures in the September reporting period. According to the results statements, following the ban on annual inflation reporting by Government, Zimstat figures were used from 2009 to June 2019 and Trade Economics figures from June 2019 to September 30. The average CPI for 2019 was 161.7%.
In FY19, export volumes increased 70% and 54% in value terms to $7.33m as the group continues to explore opportunities amid hyperinflation and the challenging local market. Pre-tax for the period increased nine-fold to $54.18m, which was a greater rate than the growth in turnover due to large holdings of finished goods at the old exchange rate and due to costs not increasing as quickly as the exchange rate movement. The group said it was carrying 675t of finished product against a monthly sales model of 140t.
Net profit grew 969% to $41.26m. Adjusted for inflation, profit grew 93.3% to $36.17m. Earnings amounted to 124.51c per share, an increase of 966% from 11.67c. The group did not declare a dividend saying all cash resources and new borrowings will be required to finance working capital owing to the inflationary environment.
On the Zimbabwe Stock Exchange, Cafca share is currently trading at 8.52 cents, with YTD price increase of +61.78% and a market capitalization of ZWL$25,157,111 . The stock has a 52 week high of 288. باي بال الكويت 00 cents and a low of 103.25 cents with a 52 week change of +178. الخيارات الثنائية 99%.  According to the OMIR the share is currently trading at USc 0.2434.