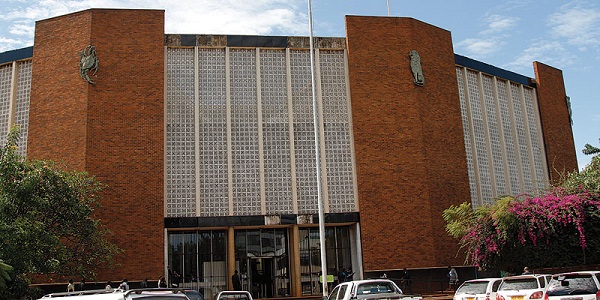 Munyaradzi Doma
Seven Harare men have been arraigned before a Harare Magistrates' Court on allegations of poaching at Thetford Game Reserve in the capital.
Yemurai Ndou, Lee Victor Dube, Adam Komela Siziba, Hardlife Zhou, David Kasere, Silence Sibindani are said to have connived with a scout at the reserve Bernard Marimo to kill two rhinos.
The seven appeared before Magistrate Rumbidzai Mugwagwa for unlawful hunting of a specially protected animal and alternatively possession of rhino horns.
The State led by prosecutor Sebastian Mutizirwa alleged that on Tuesday, January 28 at around 2am, game scouts at Thetford Game Reserve heard some gun shots within their premises and they later discovered two rhino's dead.
Within the game park premises, the scouts are said to have seen a white man who had a Ferrari.
The court heard that the animals had gun shots and all horns had been removed.
Prosecutor Mutizirwa alleged that the scouts also found a rifle spent cartridge near the carcasses.
He further alleged that the matter was reported to the police and on Wednesday, cops received information that Ndou, Dube and Siziba were looking for buyers for the horns in Harare's central business district.
Mutizirwa further told the court that the detectives lured the trio at the corner of Central Avenue and Seventh Street after posing as buyers.
It is said the trio were selling the horns at US$20 000 per kg and while they were still having negotiations, other detectives arrived at the scene leading to the trio's arrest.
The trio allegedly led the cops to Kwame Nkrumah and Simon Vengai Muzenda Street where Zhou, Kasere and Sibindani were parked.
Sibindani is alleged to have fled from the scene before he was arrested later in the day.
Indications are that the gang implicated Marimo who is a scout at the game reserve, for allegedly facilitating their entry.
They were remanded in custody to February 14.