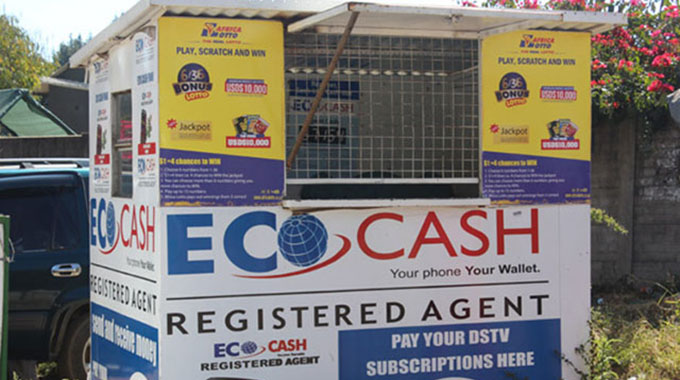 HARARE – (FinX) Cassava Smartech reported a below inflation revenue growth in the six months to August weighed down by reduced contribution of its flagship subsidiary Ecocash.
In a trading update, Cassava consolidated revenue for the interim period, increased
by 443% in nominal terms, from the same period last year. This is against official inflation for August of 761.02%. The increase was largely driven by an increase in transactional values due to the high inflation. Transaction activity was subdued when the COVID containment measures were implemented nationally in March 2020.
Ecocash's contribution declined to 62% but the group noted the diversification strategy had paid off as there was an improvement in the contribution of Insurtech and Vaya Technologies to 13% and 5% from 12% and 3% in the comparable year ago period last year.
Steward Bank's contribution was at 20% from 21% last year and is expected to maintain that revenue share once the system upgrade project underway is completed. The project is expected to improve customer experience while opening up new revenue streams.
The Ecocash business saw a dip in registered subscribers and transaction volumes due to macro-economic challenges. This is against a 3% growth in subscribers and a 16% growth in transaction volumes, which had been seen for the year to February. The group said due to the nature of transactions processed on the Ecocash platform, which are high
volume and low value, the value of transactions processed on the platform has gone to about 19% of the total value processed on the National Payments System down
from 30% in the prior year.
The Financial Intelligence Unit continues to investigate Ecocash over various regulatory issues. During the past six months, there have been a number of directives issued by the
regulators which impacted on Ecocash. In April, there was a reduction in daily, monthly and transactional limits while in May, agents with transactions above ZW$100,000
and requirement for their re-registration as part of efforts to curtail the foreign currency back market rate.
Agent to agent transactions were eventually suspended while there was a revision of mobile money limits and permissible transactions. doh ivermectin There was also a ban of the use of multiple wallets in early September. can ivermectin cream make you breakout
Steward Bank's revenue growth in H1-2021 was driven by higher transactional values
as a result of inflation, coupled with growth in interest earning assets. However, the
growth in real terms was subdued, as a result of the harsh macroeconomic environment
The Insurtech business was largely driven by growth in Moovah revenues.
Life insurance has remained firm, with a steady growth in life policies being recorded
in FY20. However, the COVID-19 induced economic pressures have also affected this
business and a slight decrease was recorded in the number of life policies held, to
close at 1,3 million customers covered, down from 1,6 million customers in the previous
period. Both insurance businesses have managed to maintain their claims ratios at
rates lower than the industry average for both life and short term insurance.
Going forward and in light of recent regulatory directives, Ecocash will need to redefine its whole business model and expand its top line by looking at income streams that are closely linked to their core payments product offerings. It can leverage its key assets (such as the customer base, customer transaction data etc.) to offer new services to existing and new customers and businesses. acheter ivexterm For example, new revenue streams might include offering digital credit or simple investment products. Ecocash more than Steward Bank has better capacity to do such.