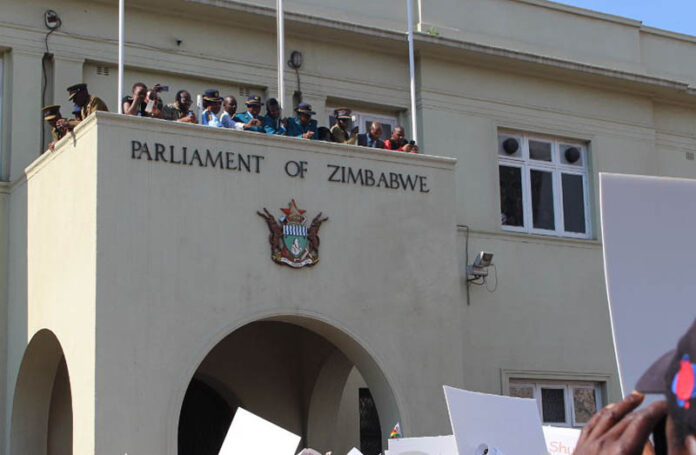 Nyasha Kunyiswa
Zimbabwean traditional leaders have rejected a proposal on the removal of lobola payments as proposed in the Marriage Bill currently under debate in the Senate.
Addressing the Senate during the Second Reading of the Marriages Bill, Justice, Legal and Parliamentary Affairs minister Ziyambi Ziyambi said the traditional leaders had also proposed their own conditions to be included in the Bill.
He said a number of issues that dealt with conflict of laws between Zimbabwe's customary laws and the civil laws.
The issues also affected modern Human Rights laws that pertain to the rights of several individuals.
"This culminated in several meetings that we held with the chiefs to find a way of bridging the gap between the two competing laws, so to speak, to say, what do we do moving forward in terms of the issues that were debated in this august House?"
He added: "To that end, the chiefs also engaged some renowned legal practitioners to help them to unpack the Marriages Bill and to propose solutions."
Ziyambi said the chiefs had also come up with a paper that they presented including not dealing with issues that have been raised.
"Particularly lobola issues; issues that pertained to old Clause 40, where a lot of married couples expressed reservations that 'small houses' would end up benefiting from property that was not theirs.
"We came up with amendments that I then gave a notice of amendments so that we can try and improve the outlook of our Marriages Bill."
Most notably, Minister Ziyambi said, was the issue whereby there was a lot of debate that they should legislate for lobola after discussing with the chiefs who agreed that there should be a clause that would then take into consideration that our customary practice dictates that lobola is paid.
"The Committee Stage has been set in order to improve on the 'civil partnership' clause and ensure that the concerns that were being raised are taken care of so that anyone who enters into a partnership with somebody else when they are married.
"When there is a dissolution of that union, due regard must be given to the property that that union did acquire so that we can protect the interest of the innocent souls."
The Marriage Bill has caused a lot of debate after the House of Assembly passed the Bill but a number of objections have been raised especially on issues of lobola payment when two adults agree to stay in a union.