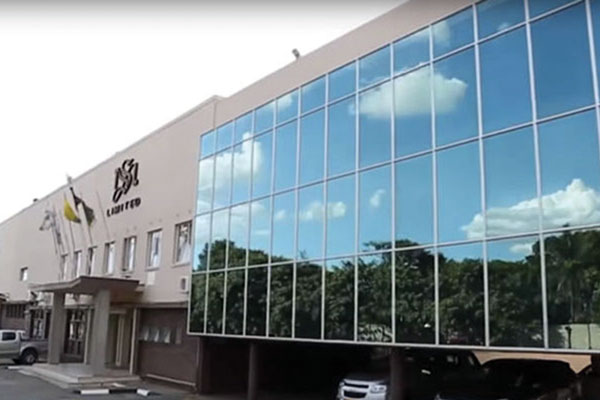 TSL Limited increased revenue by 144.57% following improved performance of the agriculture-based units. The group achieved good volume growth across most business units during the period ended 31 October 2021.
In a statement accompanying the group's financial results, Chairman Anthony Mandiwanza said due to improved market share, stock availability, and attractive pricing, Agricura generated good volumes across most product categories, notably on locally created products. However, supply chain interruptions from source markets impacted product availability, resulting in increased pricing for raw materials and stock sourced from the region, reducing profits.
During the period under consideration, the company began exporting to Botswana.
Tobacco Sales Floor handled 24.3 million kg of tobacco last year, up from 15 million kg the year before. In keeping with the group's strategic thrust, 60% of this volume was on behalf of tobacco contractors in Harare and the new decentralised floors in Karoi and Marondera.
TSF continued to dominate the independent auction segment with a 78 percent market share and the highest average seasonal price of US$2.86.
Propak Hessian volumes were 15% higher than the previous year, due to a 26% increase in tobacco merchant volumes and a 36% volume reduction in the independent auction segment. Customers and the foreign currency auction system provided foreign currency for the importing of hessian. Additionally, the business invested in and installed a paper packaging manufacturing line which will allow for competitively priced, locally-produced paper packaging to be supplied both locally and into the region.
Bak Logistics saw a 48% increase in volume distribution, a 51% increase in ports, a 20% increase in transportation, and a 2% increase in tobacco handling. The expansion was attributed to the addition of new clients as well as the start of transportation and services from decentralised tobacco floors.
However, supply chain interruptions, which resulted in product being transported straight to
customers, storage and handling in FMCG and general cargo were 75% and 25% lower than in the previous period. Premier Forklifts  handling volumes increased by 5% while forklift sales remained unchanged from the previous year.
Mandiwanza said the logistics business responded positively to the ongoing initiatives to recover market share through competitive pricing and optimisation capacity.
Furthermore, Avis' rental days were up 69% due to less strict lockdown measures and
commencement of international travel when compared with the preceding year.
In line with the devolution program in the country and the set target to be an upper middle income economy by 2030, the group successfully completed the construction of a warehouse in Harare as part of the group's strategies to create modern infrastructure that facilitates the movement of agriculture.
The group's operating expenses increased based on multiple exchange rates that were used
Mandiwanza said increased margin pressure and additional costs attributable to global supply chain disruptions decreased operating profit by 9%. However, group borrowings remained low.
"The group's financial position remains firm with the focus on shareholder value creation and preservation. Positive cash flow generated were applied towards funding the operations, paying dividends to shareholders and acquisition of productive assets in the year".