ZB Bank has been hit again by a robbery attack, this time by a line robber who got away with more than USD $100 000 in Victoria Falls Wednesday afternoon.
The lone robber who according to sources, went into the bank minutes before the cut-off time and pretended to be a genuine customer, pulled an unidentified pistol and threatened a few clients who were still in the bank and the staff demanding cash. 
Police are yet to confirm the incident which has since been reported at Victoria Falls Police Station. 
But sources said the lone ranger who was putting on a black sports t-shirt and satchel -probably for carriage of money, attacked the bank when everyone was preparing to do last-minute banking.
"Circumstances are that the robber got in in the last-minute rush with other customers just before the branch closed, waited in the banking hall until most customers were served, and exited the branch. The robber then produced an unspecified pistol which he used to threaten the branch staff and other remaining few customers," sources said.
This is the second time the bank has been hit by robbery. In 2020 the bank lost more than two million US dollars when robbers attacked the bank's cash-in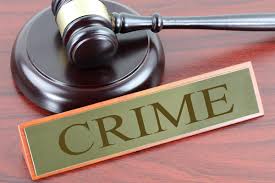 transit van along the Harare -Chirundu. Some suspects including an alleged master minder have since been arrested while some have escaped the country's borders.