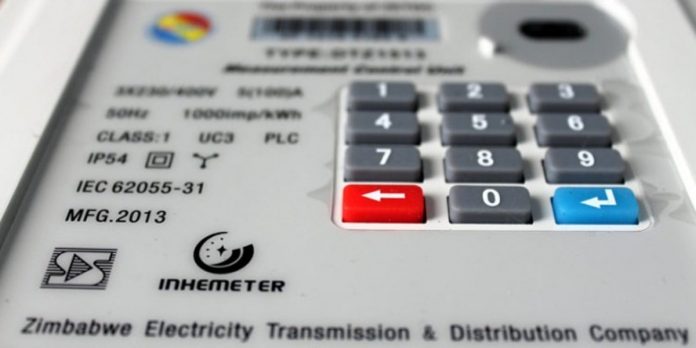 Staff Writer
Zesa Holdings though its subsidiary, the Zimbabwe Electricity Transmission and Distribution Company (ZETDC) has launched a US$35 million smart and prepaid metering roll-out programme, which will enable to reduce the ever growing debt risk.
At present, ZETDC is owed over $42 billion by its post paid customers, an amount which negatively impacts on its capacity to deliver better service.
Launched at Harare Polytechnic College in Harare this morning, the programme will be rolled out in residential areas, farming communities, and small enterprises while smart meters will be extended to large and medium power consumers.
ZETDC acting managing director Engineer Ralph Katsande said the remaining class of consumers, although fewer than those already on devices; generate the larger portion of the revenue for the utility.
The prepaid and smart meters have the potential to lower the utility's operational costs by between 55 and 60 percent.
This new technology will enable ZETDC to disconnect or connect customers from the comfort of its offices, and those who have been having some difficulties in repaying their debts, primarily due to difficulties in reaching them, will now be disconnected automatically and without physical appearance.
ZETDC acting managing director Engineer Ralph Katsande said that the new prepaid metering is an advanced technology that provides a plethora of benefits to customers.
The advantages include the ability to manage electricity bills and customer convenience through various payment channels, both online and in person. It gets rid of estimated bills.
"ZETDC's capitalization of new technologies through the adoption of the prepaid metering strategy has come in handy as this has led to improved revenue collection within the past few years.
"Smart meters will bring more convenience and security to our customers as it is more intelligent, anti-tamper and fights any embedded fraud detection systems. The new smart meters are compatible with future generations of technologies for example 4G/Lte and it comes with a remote web portal monitoring platform.
ZETDC introduced the first ever prepaid platform by a utility in the form of the Prepaid Electricity Vending system in 2012. As a result of the prepaid meters, there has been a significant shift in the purchase of electricity tokens from banking halls to more convenient channels.
As of now, the utility has successfully migrated 751 000 domestic customers and small business points to the prepaid platform, while 103 000 points remain on the old postpaid and load limit platform.
The launch is starting in Harare Region and will be rolled out to all other regions.
Harare Region has over 300,000 customers and 268 484 installed prepaid meters, for a total of 40 363 points to be installed. In addition, 2500 smart meters will be installed in the region for high priority customers and businesses with a negative debt history.