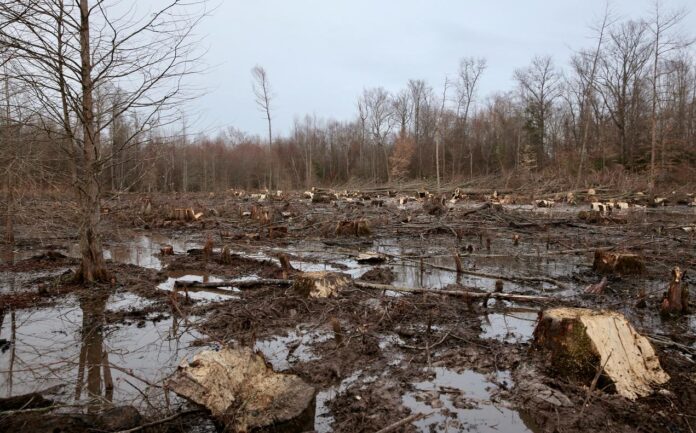 Talkmore Gandiwa
Zimbabwe is in the process of adopting the new Convention on Biological Diversity measures which seeks to reduce the key pressures driving biodiversity loss including over-exploitation of species.
Addressing stakeholders yesterday Minister of Environment Climate Change and Tourism Management, Mangaliso Ndlovu said the importance of biodiversity is on the broader Sustainable Development Goals realisation and survival as more than half of the global population is dependent on biodiversity.
The minister said there is need for transformational approaches to build a strong case for diversity in addressing these losses. The biodiversity losses include proliferation of invasive alien species; pollution and the challenges of wastes globally; climate change variability; loss of wetlands, veld fires, and especially the degradation, fragmentation and loss of habitats.
"As you find the correct wording on Biodiversity, it is important to note that the survival of almost 70% of our 16 million people depend on natural resources for their livelihoods. Biodiversity is essential for the processes that support all life on earth, including all flora and fauna. According to the World Economic Forum's recent Nature Risk Rising Report, more than half of the world's GDP (US$44 trillion) is highly or moderately dependent on biodiversity." Ndlovu said.
Adding on he said government has noted the impact population growth had on biodiversity while calling for responsible biodiversity conservation mechanisms, and scientific research to fully realise the benefits of the later
A healthy environment and rich biodiversity are key elements for the achievement of Sustainable Development Goals, sustainable social construction and coherent economic systems. Essentially, effective conservation of biodiversity is crucial for the maintenance of ecosystem processes and our survival.
Ndlovu said "Unfortunately, biodiversity is presently being lost at unprecedented rates largely due to human driven activities and the impact of climate change. In Zimbabwe we celebrate human population growth and related increase in per capita consumption, only if we take care of biodiversity."
Angela Kabira, the Principal Natural Resources Officer from the Ministry of Environment said "Zimbabwe is also party to the Nagoya Protocol on Access to Genetic Resources and the fair and equitable sharing of Benefits arising from their utilization. The Nagoya Protocol is a supplementary agreement to the Convention on Biological Diversity. It provides a transparent legal framework for the effective implementation of one of the three objectives of the CBD: the fair and equitable sharing of benefits arising out of the utilization of genetic resources."
The convention on biodiversity which was adopted in Rio Dejinero is one of the most ratified treaties in the world which Zimbabwe ratified in 1995 and complements the efforts government's and development partners have scaled up to mitigate climate change.
The meeting was attended by government environmental department and parastatal heads, civic society organisation's, media among other key environmental practitioners and is aimed at validation of the CBD principles whose adoption was delayed in 2020 following expiry of the terms in 2020.