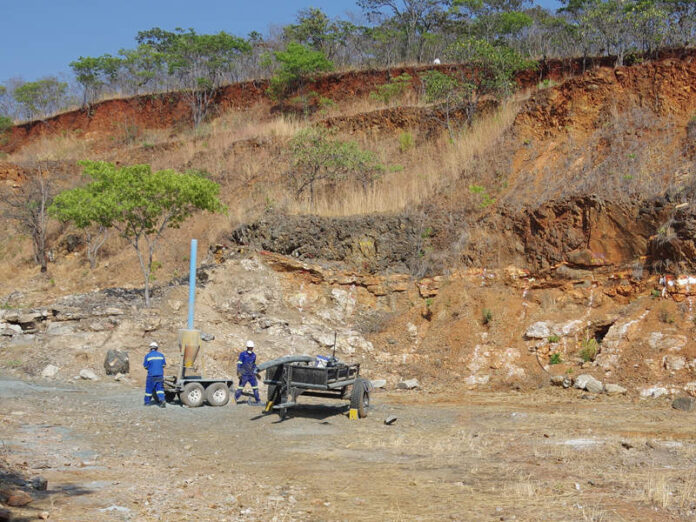 Itai Ndongwe
Galileo Resources PLC has started exploration work at the Kamativi lithium project and the Bulawayo gold project in Zimbabwe.
Galileo Resources made its first foray into Zimbabwe after being awarded an option to purchase a 51 percent share in the Kamativi lithium project and the Bulawayo gold project.
The company has an option to earn an initial 51% interest in the two projects by spending US $1.5mln (£1.2mln) on exploration and will also issue 13.7mln shares to settle £150,000 due to Cordoba Investments Ltd for all of its rights and obligations relating to the projects.
It plans to start a reconnaissance mapping/sampling site visit imminently at Kamativi.
"The Kamativi lithium project is adjacent to the Kamativi tin mine which hosts a substantial lithium tailings resource, mainly in the form of spodumene which is the most sought-after lithium mineral," said chairman and chief executive Colin Bird.
"Primary lithium grades at the Kamativi mine could well be higher than reported in tailings."
The AIM-traded company said an airborne magnetic and radiometric survey over the most prospective parts of the Bulawayo project is already underway and is expected to take about four-five weeks to complete, including delivery of processed data.
The survey aims to map critical structures and belts linking the many known small to medium-scale historic gold mines and deposits to help identify targets for the potential development of a medium to large-scale mine.
According to an African Mining Markets report, Zimbabwe is the leading country in Africa in lithium production, and significant investment has been made in the country's lithium resources, which will see the targets shifted due to the influx of multinational investors with greater capacity to exploit the resource.
Chinese investors poured US$570 million into Zimbabwe's lithium mines in the fourth quarter of 2021 because they have been making significant inroads into their battery production industries, resulting in steeper demand since electric vehicle (EV) manufacturing increased.
The country is also rich in gold, which has the ability to improve the country's economic woes, and it is projected to contribute US $4 billion to the US $12 billion mark by 2023. This year's gold delivery began on a strong note, with a 92 percent increase to 7.695kg in the first quarter of 2022, compared to 3.997 kg in the same time last year. In comparison to the previous year, both large-scale and small-scale industries boosted production.