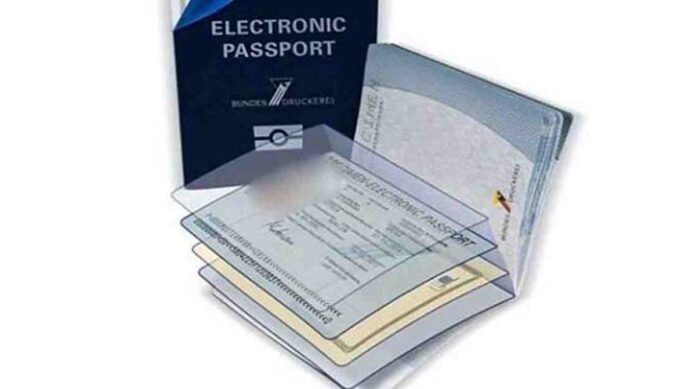 Itai Ndongwe 
The Ministry of Home Affairs has introduced electronic readable passports (e-passports) designed to guarantee security for Zimbabweans and the reduction of the country's passport backlog, currently estimated to be more than 185,000.
According to new regulations published in Statutory 273 of 2021, the current ordinary passports will be phased out and will no longer be accepted internationally by December 31, 2023. العاب مباشرة على النت للكبار
"The minister hereby notifies that henceforth the Government will cease the issuance of the current type of passports and in place thereof will be issuing electronically readable passports (e-passports), which will cost USD100.00 for an ordinary e-passport and USD200.00 for an emergency or express e-passport," reads the SI.
The new prices reflect an increase in the price of the ordinary passport by to US0 from US while the three-day passport remains unchanged at US0. البوكر An emergency  passport was previously pegged at USD318.00. The ordinary Passport should come out in 7 days and the Express Passport will take 48 hours.
"A nominal fee of USD20.00, shall be charged for every passport application fee processed at any CBZ Bank Branch Countrywide."
The project is being rolled out in partnership with Garsu Pasaulis (GP). "The new system will enable a production of 30 000 passports per day starting next year. انتروباي viagra payé avec paypal The partnership will also produce National IDs, Birth Certificates and other security documents," said Information Permanent Secretary Nick Mangwana.