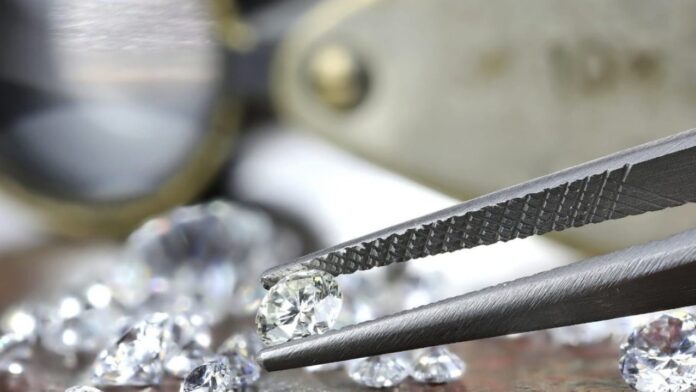 Itai Ndongwe
HARARE – Zimbabwe is targeting to produce seven (7)  million diamond carats this year which will be anchored on the country's three active diamond producers.
The sector is targeting an annual revenue of US$1 billion, which will contribute to the US$12 billion revenue target of the mining sector.
Minister of Mines and Mining Development, Hon. Winston Chitando, stated that the sector is on a growth trajectory, owing to massive investments made by companies that will increase production output.
"The three active diamond producers are on course to reach seven million carats of production by the end of 2023, and this will play a role in the attainment of the US$12 billion target from the increased production," he said.
According to the diamond policy, only four companies are permitted to mine diamonds in the country: Zimbabwe Consolidated Diamond Company (ZCDC), Anjin Investments, Murowa Diamonds, and Alrosa Zimbabwe. However, only ZCDC, Murowa Diamonds, and Anjin Zimbabwe are currently actively mining, with Alrosa conducting exploration.
Alrosa Zimbabwe is not yet producing diamonds due to ongoing exploration activities on its sites, but it has not changed its exploration in Zimbabwe due to the Covid -19.
Last year, the country set a target of six million carats, up from 4.2 million carats in 2021.
Zimbabwe currently holds the Chairmanship of the Kimberley Process (KP), which is expected to be critical in reaching the US$1 billion target.
Minister Chitando went on to say that leading the KPCS will see the country have an impact on the global diamond market, thus dispelling the mysteries of diamond sourcing.
The chairmanship is a positive step and a vote of confidence in the Zimbabwe diamond industry, and it provides the country with an opportunity to have an impact on the global diamond market.
"The diamond market is sensitive to perceptions of the origins of the minerals, and as such, Zimbabwe will benefit from a positive market perception of our diamonds.
"The sector in Zimbabwe will grow significantly from the opportunities the chairmanship of KPCS will present to the country," Chitando said.
The KPCS is a global body established by United Nations General Assembly Resolution 55/56 to ensure the elimination of conflict diamonds from the global diamond trade.