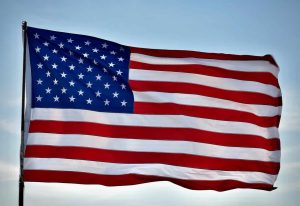 Talkmore Gandiwa
African countries will be heavily affected by Russia's participation in the Black Sea Grain Initiative which will cut off a vital lifeline for global food security, the United States of America has said.
The US said the participation of Russia in the Black Sea will further disrupt the food supply chain resulting in an oil and food increase.
This comes after Russia launched an intense missile barrage on Odesa and surrounding ports to degrade Ukraine's Critical Black Sea grain export infrastructure while targeting all ships bound for Ukrainian ports as military targets.
In a press conference held by the USA Deputy Administrator for Policy and Programming at the United States Agency for International Development (USAID), Isobel Coleman said, the Black Sea Grain Initiative allowed Ukraine to export nearly 33 million metric tons of grain and oil seeds, resulting in lifesaving impacts on countries experiencing acute food insecurity.
"We've seen a decline in the Ukrainian ability and capacities to export, and we're going to have long-term higher prices as a result of that, and that affects the entire world, and it affects the most vulnerable countries the most. 65 percent of the grains from the Black Sea Grain Initiative have gone to developing countries and 20 percent have gone directly to the least developed countries," said Coleman.
Every spike in global grain prices, and every wasted harvest increases the risk of another parent who cannot feed their child.
In the last fourteen days, 26 port infrastructure facilities have been hit by the Russians.  Five civilian vessels– have been hit by the Russians.  And 180,000 tons of precious grain crops have been destroyed.
Most of the African countries import wheat and oil seed from Ukraine, however in particular Zimbabwe imports 40% of its wheat from Ukraine and a proportion of the crude oil which is used in the manufacturing of cooking oil.
Adding on Coleman rubbished Russia's claim that Ukrainian exports from the Black Sea benefit the richest countries and not the poorest.  "This is simply a lie," he said.  "In fact, nearly two-thirds of Ukraine's wheat exports through the Black Sea Grain Initiative have gone to developing countries, and almost 20 percent have gone to the very least developed countries."
"So it is just patently untrue, Putin's statement that this deal has not benefited developing countries, that developed it benefits developing countries really the most because they are spending a larger share of their foreign exchange earnings on importing food than developed countries.
"So I'm sorry, but I would say that this is one of the false narratives that Putin has pushed repeatedly, and it is just a patent lie," said Coleman
Last week the UN Security Council, Secretary Blinken availed $362 million in additional humanitarian assistance through USAID for countries facing severe food insecurity, which has been exacerbated by Russia's war on Ukraine and Russia's withdrawal from the Black Sea Grain Initiative.
However, since February of last year, USAID has committed more than $14 billion in humanitarian and development assistance in more than 47 countries.
The World Food Program has, over the years prior to the war, continued to source about 80 percent of its wheat from Ukraine, and this is going to some of the most vulnerable countries in the world.