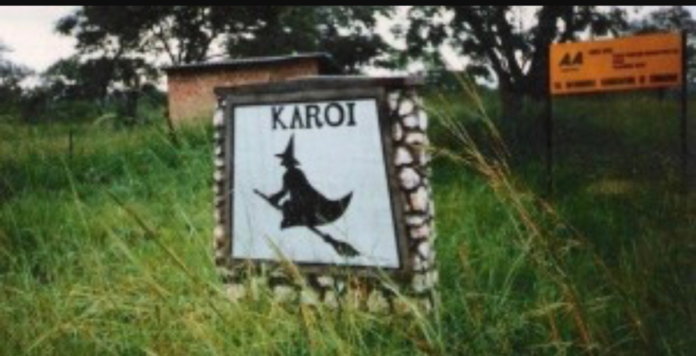 Nhau Mangirazi
Legal counsels for Karoi Town Council laid the criminal charges against housing director Sibongile Mujuruki leading to her suspension, it has emerged.
According to documents in our possession, council lawyers, Mangwana and Partners Legal Practitioners wrote to the ZRP Karoi officer in charge lodging a criminal complaint against Mujuruki.
In a letter with reference MPM/PM/sh dated July 12, 2021 titled Complaint against Sibongile H.A. Mujuruki – director of housing, Karoi Town Council, the lawyers indicated that they had received instructions to lay charges against her.
"We are under instructions to lodge a criminal complainant against Sibongile H.A. Mujuruki as we do hereby of the following.
"The accused person is employed by Karoi Town Council as Director of Housing and one of her responsibilities includes allocation of stands to those eligible and ensuring that allocation, transfer, and disposal of stands is done in a transparent manner and in a procedurally correct manner.
"In 2014 and in the course and scope of her duties, the accused signed an agreement of sale on behalf of her sister Mercy Mujuruki, who was selling an underdeveloped stand known as Stand 8254, Chiedza which was leased from the complainant.
"The accused person did not disclose this transaction to her Principal despite it being clear that she had a personal interest in the matter."
The lawyers alleged that by signing the agreement of sale, Mujuruki aided her sister in contravening the agreement with the council which prohibited the sale of an underdeveloped stand.
"The complainant therefore firmly believes that a public officer, the accused engaged in conduct that is contrary to or inconsistent with the duty as contemplated by Section 174 (1) (a) of Criminal Law Codification and Reform Act, Chapter 9.23.
"It is on the basis of the above facts that we are instructed to lodge this complainant as there is reasonable belief of commission of criminal offence," reads part of the letter.
It adds: "We kindly request your good office to investigate the matter and arrest the accused at your earliest convenience. We further request that you keep us updated on progress in the matter as we have been instructed as watching brief."
The latest development emerged after Mujuruki was suspended for a further three months starting from August till December 15 this year.
Karoi town secretary Wellington Mutikani recently wrote to Mujuruki announcing her suspension while she is under investigation.
However, Mujuruki will be getting her salary and benefits during the suspension.