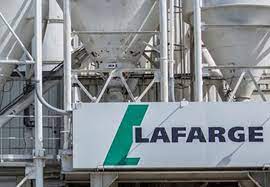 Walter Mhlanga 
Cement manufacturer, Lafarge Zimbabwe , has appointed Innocent Chikwata, as the acting chief executive officer with effect from December 1, 2022.
Chikwata replaces Geofrey Ndungwa .
Lafarge also appointed Willcot Dzuda as the acting chief finance officer, replacing Amry El Moufay.
The new appointments come after Fossil Mines last week completed the acquisition of a controlling 76.6% state in Lafarge Cement Zimbabwe Limited.
"The board, management and staff at Lafarge Cement Zimbabwe  Limited  would like to warmly welcome Innocent  and wish him success in his tenure as the Acting Chief Executive officer  for Lafarge Cement Zimbabwe  Limited," Ndungwa ,who signed the statement on behalf of the board said.
Chikwata joined Lafarge in 2017 from Colcom Limited as national sales manager. He was promoted to sales director in 2022.