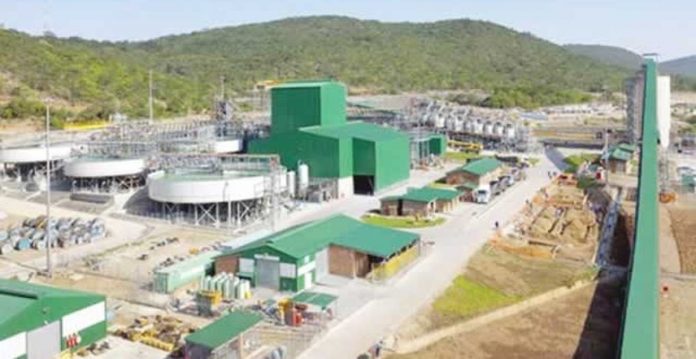 Davison Kaiyo
The current economic upheaval that is currently prevailing in the local market will have minimal impact on the growth projections of the mining sector.
This was said by the Chamber of Mines CEO Isaac Kwesu in a briefing to the media where he also highlighted that the sector will achieve government set 8% growth for 2022.
"Not to say local inflation will not affect us but real production inflation will be at minimal seeing that mining is  different from other sectors as we are export oriented and also most of its costs are in USD,
"We also hope that the new measures introduced by the government will bring sanity into the market," said Kwesu.
The mining sector is on a recovery path after the COVID 19 induced lockdowns that hampered production. The sector recorded 3.4% growth in 2021 following a 9% contraction in 2020.
"There have been significant positive developments in the industry that has seen the commissioning of new mines in key subsectors including gold, coal and lithium."
According to Kwesu the outlook for the mining industry is positive "buoyed by encouraging commodity prices upturn that has seen prices surpassing their long term averages."
Kwesu also revealed that Zimbabwe's key minerals have grown in the first quarter of 2022 with gold growing by 86%, lithium by 83% while Diamond, Coal and platinum grew by 51%, 21% and 13% respectively. Nickel also recorded a 13% growth.
The gold subsector is dominated by small scale miners who have delivered over 50% of the country's gold produced.
However, Kwesu bemoaned the lack of support from the local financial sector.
"Mining is capital extensive and borrowing locally is expensive and short term hence our exposure to the local market is minimal. Most players rely on external funding as well ploughing back export earnings," said Kwesu.
It is against this background that the Chamber of Mines will this year host its annual conference under the theme "consolidating growth drivers for the mining industry."
The event which will be graced by both local and foreign delegates will have President Emmerson Mnangagwa as the keynote speaker, recognises the current growth and inherent potential of the mining industry as well as the opportunity that entails for the whole economy to align with government target of a USD12 Billion mining economy by 2030.
Kwesu is confident that the sector will be able to achieve the set target as some of the measures such as the foreign currency willing buyer willing seller gave capacity for the sector to grow.
"We are very happy with the willing buyer willing seller which was introduced by the government as it has resorted value for the portion that we surrender to the Reserve Bank in exchange for local currency as it will be a fair price that benefits the sector."