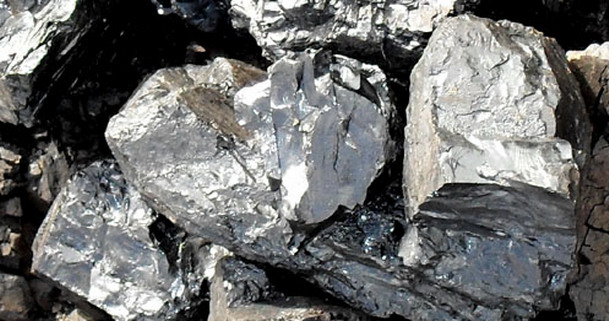 The World Platinum Investment Council in its quarterly report says Zimbabwe platinum saw an increase of 6% to 124koz in the second quarter from 117koz in the first quarter.
Zimbabwe, the third largest producer of platinum after South Africa and Russia, is expected to produce 465 koz this year, down from 485 koz in 2021, with major miners Anglo American Platinum, Impala Platinum, and Sibanye-Stillwater operating there.
Total platinum supply in 2022 is forecast to decline 8% (-626 koz) year-on-year to 7,514 koz.
WPIC says the increase was aided by increased concentrator capacity at Unki, though there were some offset declines at Mimosa and Zimplats, which fell due to the release of semi-finished inventory last year.
The concentrator capacity was completed in the fourth quarter of 2021, increasing concentrator capacity from 180 ktpm to 210 000 tonnes per month. As a result, it contributed to Unki Mine's growth in the second quarter ended 30 June, with a 38% increase to 66 300 ounces.
Unki Mine is also one of Zimbabwe's largest platinum reserves, with estimated reserves of 34 million ounces of platinum.
Following the full recovery of Mupfuti Mine from the effects of lower trackless mining equipment availability, Zimplats increased its output in mined tonnage by 9% quarter on quarter and 4% year on year.
Zimplats' milled tonnes increased by 4% from 1 706 671 tonnes to 1 769 270 tonnes compared to the prior quarter.
PGM production from Mimosa for H1 2022 of 57,554 4Eoz was 5% lower than for H1 2021, with the focus continuing to be optimising the reagent suite and cell settings across the flotation circuit.
The second quarter saw the resurgence of exceptionally strong import volumes into China, far exceeding anticipated demand, which were largely met by substantial flows from platinum ETFs and exchange stocks.
A 349 koz platinum surplus in Q2'22, with a 974 koz surplus forecast for 2022.
This is evidenced by persistently high lease rates, which peaked at 10% in May, higher even than at the peak of the pandemic and significantly higher than the ten-year average.
This physical market tightness also encouraged the movement of platinum held by exchanges into the spot market in order to meet China's import volumes.
Platinum recycling from spent autocatalysts fell 20% year on year (-82 koz) in Q2 '22, with automotive recycling expected to fall 15% (-210 koz) in 2022.
According to WPIC, automotive demand for platinum increased by 8% (+50 koz) year on year in Q2'22. Although the semiconductor shortage persists, it is subsiding, and the year-on-year increase reflects higher vehicle production volumes, higher platinum loadings on heavy-duty vehicle (HDV) aftertreatment systems, particularly in China, and increased use of platinum in place of palladium in light-duty gasoline vehicles.
For full-year 2022, platinum automotive demand is expected to increase by 14% (+376 koz) to 3,015 koz.
During the review period, jewelry demand increased by 5% (+26 koz) in Q2 '22, with most markets, with the exception of a COVID-impaired China, continuing to grow.
This was aided in part by increased demand in North America and Europe as a result of more weddings, as well as platinum's price remaining significantly lower than gold's.
Platinum jewellery demand for 2022 is forecast to be 1,959koz – a slight increase on Industrial demand saw growth in the petroleum (+17%, +7 koz), medical (+8%, +5 koz), and other industrial (+16%, +21 koz) sectors during the quarter, all of which are forecast to grow in 2022 as a whole.
The growth in these sectors is masked within the overall industrial demand forecast for 2022 (-15%, -375 koz), as capacity expansions seen in 2021 in the glass and chemical sectors are not repeated this year. 2021.