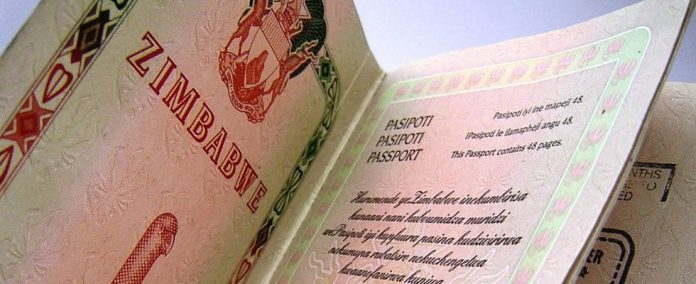 Cynthia Chitombi
All Zimbabwe-bound buses from South Africa have been ordered to obtain a travel clearance from the country's embassy or consulates before transporting those returning from the neighbouring country.
In a statement, the Zimbabwe consulate in Johannesburg said bus operators should get the clearances two days before the intended departure date from the South African commercial capital city.
However, travellers from the Cape provinces would have to get the clearances from the Zimbabwe Consulate in Cape Town.
According to Statutory Instrument 83 of 2020 which permits the re-entry of citizens and returning residents during the lockdown period, the consulate said this would ensure a predictable, smooth and orderly repatriation process by opting for these guidelines.
"All bus operators involved in the repatriation of Zimbabwean nationals from South Africa are with immediate effect required to obtain travel clearance from the Consulate of Zimbabwe two days before the intended departure date," Consul General Melody Chaurura said.
Chaurura said the bus operators would also be required to supply passenger manifest which is compliant with the 70 percent carrying capacity to get the travel clearance.
The passenger manifest, she said, should contain the passengers' full names, passport or temporary travel document number, vehicle and trailer registration details, final destination in Zimbabwe and driver's identification details.
"Please note that the repatriation exercise is strictly on a non-commercial basis. All passengers and bus crew are required to have COVID-19 Free Certificates which are within the 48 hours validity for presentation at the port of entry," she said. العب مجانًا
The Consul General said that a maximum of five buses will be cleared to travel per day to avoid congestion at the Beitbridge Border post while requests will be considered on the first come first serve basis.
"Bus operators must ensure that all passengers are in possession of travel tickets. قواعد البلاك جاك Those without travel documents are being urged to urgently visit the Consulate to apply for a temporary travel document (TTD) and it should be noted that TTD applicants are not required to make an appointment before visiting the consulate.
"Please note; those buses that do not meet the above conditions will not be cleared. The clearance of the buses is free of charge. The embassy and the two consulates do not have agents in South Africa. مكان يورو 2024 "
The Consulate also advised Zimbabweans intending to travel back home to use official communication channels to verify information authenticity whenever in doubt.